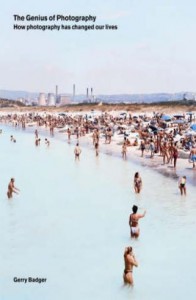 Photodoto thinks photography is genius and BBC Four agree with us! In late 2007 they aired a 6-part documentary entitled The Genius of Photography which spanned 170 years of photography's history. What 2007? That's old news I hear you cry! But for Christmas I received the accompanying book and it's got me all excited about the series again. Plus one of my aims for 2009 (I don't like the term "New Year's resolutions" – too much pressure!) is to learn more about the history of the art I have such a passion for.
The Genious of Photography Book is a good place to start, it's well written and contains suitably awesome photographs. If you're in the UK it's definitely worth the £19, for everyone else check out the website where you can see some of the famous photos used in the series (and read about the photographers) here. If you're feeling adventurous you can even follow the instructions in this clip from the show and make a camera obscura.
(The book is available on Amazon.com in the USA but is an import and currently only available used.