Storing your photos may not seem a big problem, unless you decide for a long travel with your photo camera. While modern memory cards can hold thousands of JPG files, having the same amount of RAW data may put you in trouble.
Of course, you can take a laptop with you, but for a number of situations it may appear too large and heavy. One of the solutions is a portable storage device, which is independent. In other words, one that does not require a computer to transfer data to it.
A really interesting solution is a Sanho HyperDrive COLORSPACE UDMA 2 Multimedia Storage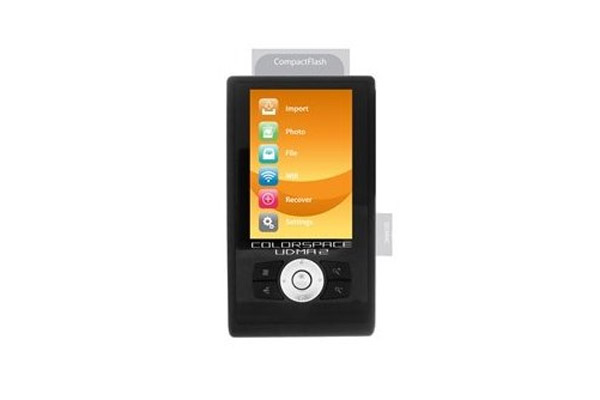 It's not that difficult to calculate that with the price of $500, you get 1Gb of space for $1.
To compare, Transcend 400X – 64 GB Compact Flash Memory Card will cost around $100, which makes $1.56 for 1Gb of space.
But, there are quite a lot of slightly slower but considerably cheaper CF cards, and SD cards are even more affordable.
If you want my opinion, this kind of devices might fade away in some near future, but speaking about today, it might appear to be quite a good choice for travellers.
Moreover, even with a pack of CF cards you might want to back up your material, and that's where HyperDrive comes handy.
And by the way I have not found too much counterparts on the web. So it's either a monopoly, or a dying branch.
Just decide for yourself 🙂