For amateur or professional photographers who use their skill for weddings, portraits, engagement, maternity or any other popular family photography, adding "pet photography" to your business card can be an added rise in business for you. How can a family photo be complete without Fido in the picture?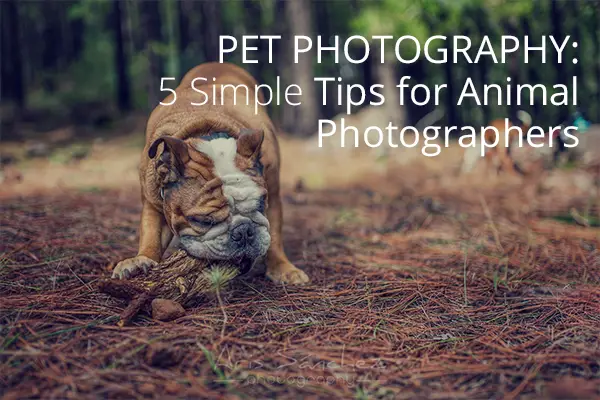 Doing pet photography, or just understanding how to photograph a pet for engagement or family photos, is an art. Animals are difficult to communicate with, pose, and coach. They don't understand where the light is or how to smile on command, but there are a few tricks to use if you are planning on adding, "pet photographer," to your resume.
Let's be Friends
Before shooting, take the time to become friends with the animal. Always make sure the owner is present and ask them to introduce the two of you in order to keep the dog calm and limit safety concerns.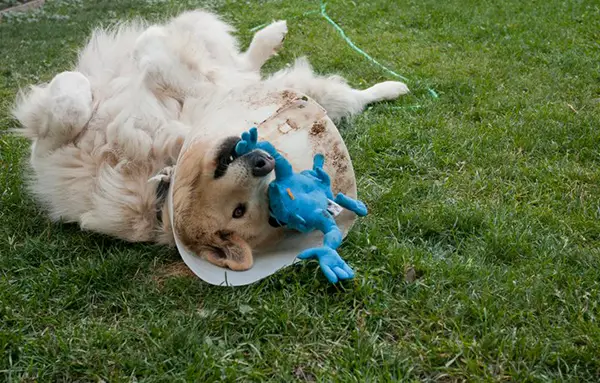 Let them sniff you, scratch their ears, use their nickname, and throw a ball for them. The more comfortable they are with you the better the photos will be. Their interactions will be more organic and they won't be so apprehensive. It's important to make any subject feel comfortable before photographing them and it's no different for fuzzy subjects.
Make sure to let them see the camera and maybe give it a sniff, but be sure to save that first shutter. In my experience many animals are interested in the sound it makes and will tilt their head or widen their eyes which makes for an amazing, inquisitive facial expression and a priceless photo.
Shadowing
Take some time to shadow your subjects. Observe how well the animal is trained, which commands the animal is familiar with, and what makes them happy. This will give you a chance to take a mental note of the shot list you'd like to get. Encourage the owner to ignore you for a bit and interact solely with the animal as if you weren't there. Observe their voice, mannerisms, hand motions, and facial expression.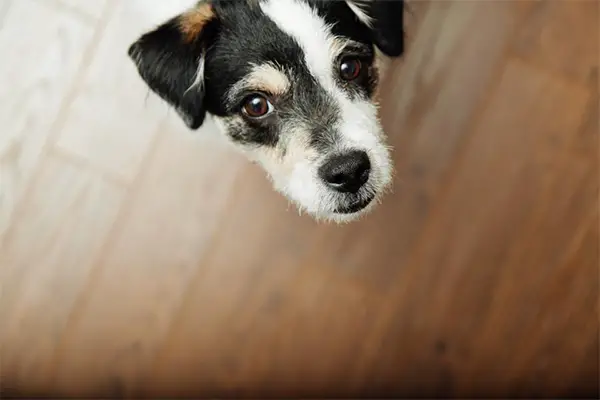 Pay attention to different forms of positive reinforcement as well as punishment tactics. If you don't get the opportunity to see punishment when you are shadowing, ask the owner to explain their tactics for you. For instance, if the owner claps to communicate negative behavior to the animal you want to avoid clapping to get their attention during the shoot.
You may want to keep your camera on you during your shadowing just in case an amazing moment happens, but don't keep your eye in the viewfinder. This is your time to really study the animal and how they interact. Try to pinpoint their personality and the connection the owner and pet have together. If you can see it, find a way to photograph it that will translate.
Time for Treats!
Keeping an animal's attention during the shoot can be a chore. Just like photographing children, they have a short attention span and photoshoots are boring for them. Be sure to check with the owner before feeding their pet anything, but I always keep a pocket full of treats when I do a shoot with animals.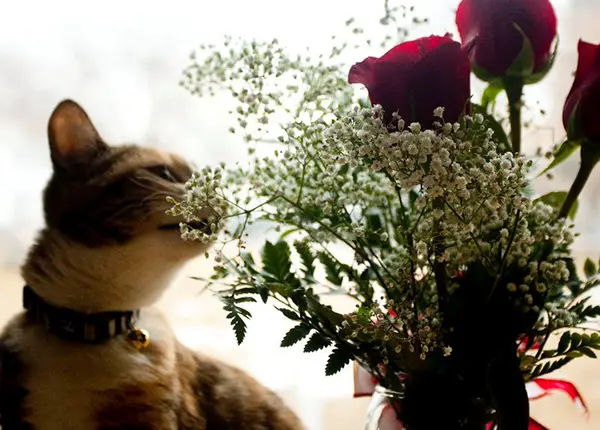 This will cause the animal to do what you want, but also to keep their eye contact. Capturing the direct eye contact of an animal in a photograph is extremely powerful for pet portraits, but keeping their eyes in the lens can be difficult.
Keeping some treats to hold above your lens is a great way to combat this problem. Instead of using plain treats, try using a treat that they might not get all the time to peak their interest. You can make your own or bring small fruits or veggies that are a healthy alternative. Just be sure to do your research before bringing a treat, many fruits and veggies are toxic to animals.
Try baby carrots or blueberries
Using their favourite toy is also a great tool for you to use. Just like photographs of children that involve their favourite toy or comfort blanket, I find it makes for a great photo when you incorporate their favourite toy as well. Perhaps not for family photos or engagement photos, but for portraits that focus on the pet it makes the photo very personal.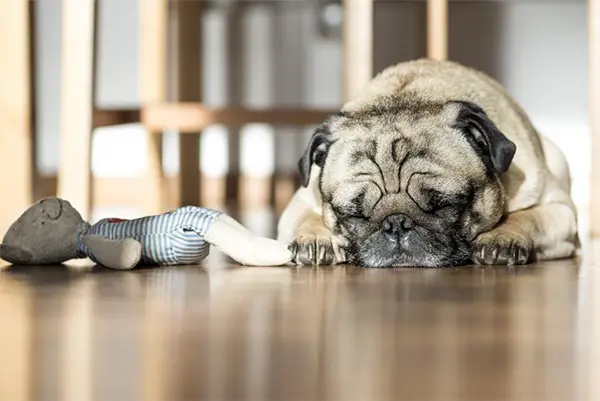 When shadowing, watch the owner to see which sounds the animal will pay attention to. In order to get the animal's eyes on you try mimicking those clicking or kissy sounds instead of saying their name. Saying their name sometimes prompts them to move from their position and start moving towards you.
Keep it at Home
In order to keep the animal as comfortable and natural as possible, choose a location that the animal is familiar with. This can be their living room, yard, or a park that they frequent. An ideal location would be their own yard because it will eliminate a lot of potential distractions and offer an aesthetic background with lots of room for them to roam and play.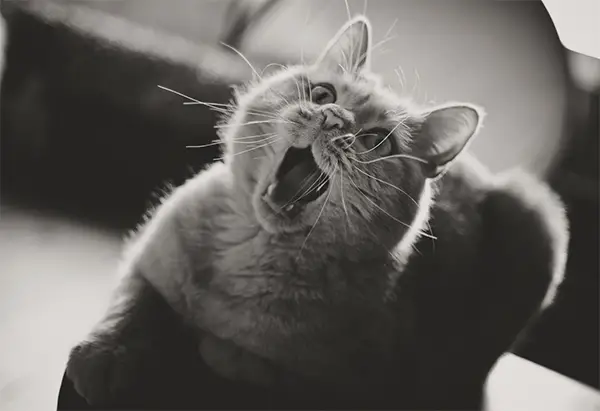 Changing locations may make the background more appealing in a photo, but if the focal point of the photo is the pet, it's more important for their facial expressions and demeanor to be happy and carefree.
Be sure to scope out the locations that the animal is familiar with ahead of time. Ask the animal's owner if you can stop by to see their home or ask for photos. This will help you decide which familiar environment is best for a photo. Photographing in a living room is a great idea and will eliminate many distractions unless there isn't much room for your preferred lighting or the area is too cluttered for a photo with good composition.
Where's my Mom?
How many times have you seen an animal try to find their owner after they leave? Another tip for pet photography is to keep the owner around throughout the process to avoid this. This will keep the animal focused, comfortable, and happy. Many animals become anxious in new situations and having their owner leave them in a potentially stressful situation can create an impossible situation for both of you. When you have the pet's parents around you also have something to keep the animal focused if you aren't able to use a toy or treats.
Don't be afraid to ask the owner to jump in a few shots with their pet. Even if the shot is intended for a solo pet shot or a profile, take some of the both of them for variety. Animals and their owners interacting together always make for a great photo regardless of the intended shot list. For posed family photos with pets, get a few of the family interacting with the pet instead of everyone looking at the camera. Interactive, fun shots can be just as powerful as the posed shots.
Photographing animals is a fun and fulfilling experience for photographer, pet owner, and animal alike. For the business side of photography it's always best to add more to a resume and pet photography can easily be added to your business card with a little practice and technique. Remember to use these helpful tips when photographing pets and read here for other tips on pet photography technique. What pet photography tips have worked for you?