Landscape photography is a lot like fishing:
There are good days and there are bad days…sometimes the weather isn't on your side….
Other times it is….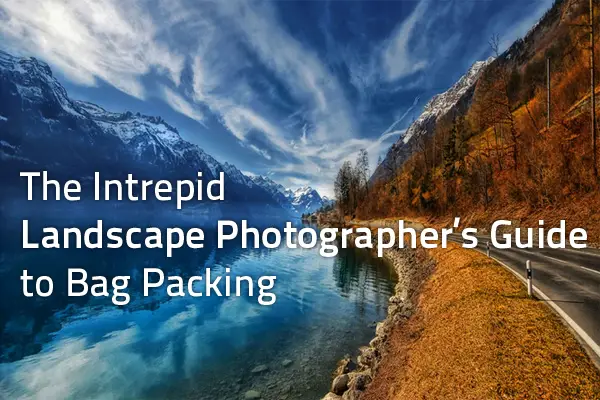 You can wait around for hours and come away with nothing, or sometimes you end up with too much to carry!
One thing is definitely certain: The better prepared your kit is prior to setting off on your quest for that perfect ream of beautiful landscape shots, the better!
Packing for a landscape photography shoot is as important as the shoot itself.
Packing a kit bag correctly is the best way to ensure that you're ready to face the day's shooting challenges. Remember the old proverb:
Failure to prepare is preparing to fail.
The Bag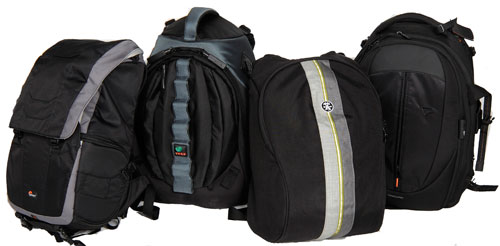 You may already have one, but for landscape photography, you need a bag that has several functions and features. These include:
Being fully waterproofed inside and out
A reflective outer shell
Comfortable straps
Easy access to your camera and the rest of your kit
Plenty of storage departments for kit and personal equipment
Ability to attach a tripod
There are many makes on the market that you can use, all of which are rather good, and many stand at different price points. Below you'll find three of the best, which of course include my own:
The Weather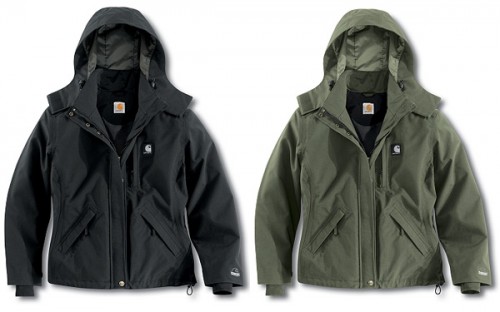 Always pack a good set of waterproofs! When you're packing for a landscape photography shoot, the weather, despite what your trusted weather man may tell you, can always flip and turn for the worse, so pack smart and accordingly.
Here you'll find some links to excellent waterproof clothing that is perfect when conducting landscape photography:
A list with more choices
Hot drinks are essential to any shoot, as they keep you hydrated and warm. So be sure to pack a flask that is small enough to carry with your kit, but big enough to keep the contents warm. Here are some recommended flasks that do exactly that:
Fingerless gloves if its cold are far better than covered finger gloves, as these aid you in being able to keep warm and control the camera perfectly well.
A hat is important for sunny weather, to avoid sunstroke, and cold weather, to trap your body heat, as the majority of heat escapes from the top of your head.
A map of the local area and a compass if its a fairly rural environment are both a must!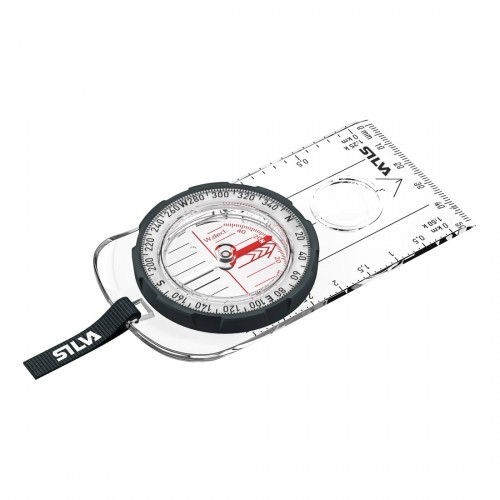 Maps of any area can be purchased locally. As for a good compass, be sure that it has no marks, cracks or bubbles within the casing before purchasing it.
The Kit
Now on to the sexy bit, aka your photography equipment!
Less is always more no matter where you location might be. It's always better to pack clever than to pack your bag to the point that it's impossible to carry.
Lenses
Wide angle anywhere beyond 35mm is of course the best option, as this will give breath to your photographs, aiding depth of field and viewer retention. You'll find a great post here on The Best Lens that you can use a guideline.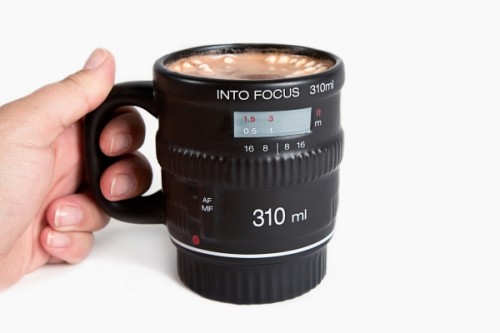 Telephotos with macro capabilities are also a plus as any landscape shoot can quickly turn into a wildlife one, so be sure to pack this lens, as, if the weather turns dull, you can always make use of the time by firing off a few shots of the local birds.
Filters
These gems of the landscaping world kind of go without saying for a location shoot. However, with the many extra functions you can add in post, many landscape photographers no longer use them.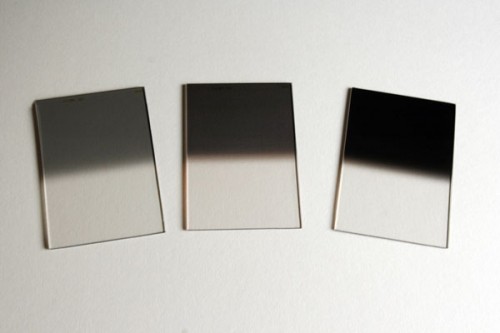 Personally I don't leave home without mine, as you never know when they could come in handy. You can pick up a good set here: filters (just make sure that they fit your lens!).
Tripod
One that's sturdy with spirit levels, so that you know the horizon is perfectly straight, is excellent.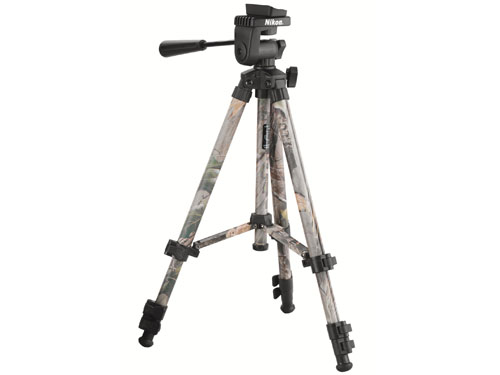 Here are three of the best:
Binoculars
Binoculars are also a good purchase, so that you can keep a check on any storm fronts coming in, or, if you're not happy with a location, you can quickly zoom over the land and hunt for another.
Here are three pairs, all of which come highly rated:
Staying Alive
What is the biggest killer of landscape photographers? That's right…
Getting lost!
Do not allow yourself to wander around aimlessly in the wilderness without consulting your map, and certainly don't assume that your iPhone GPS will be able to help you. Always pack a map of the area along with a compass, and follow these for your bearings. If in doubt, stick to any major roads as certain landmarks along the road will enable you to find your position on the map. However, if you're out in the open, here is a great post on How to Read Maps that you might find useful.
That is pretty much all you need. Of course, you may have your own essentials that you never leave home without. Please do share these in the comments below, as I know our readers and myself would love to hear of any other ways to make these long shoots even more interesting, relaxing and ultimately…fun!
Here are a few of my own landscapes. I hope you enjoy them and get inspired! I dare you to do better!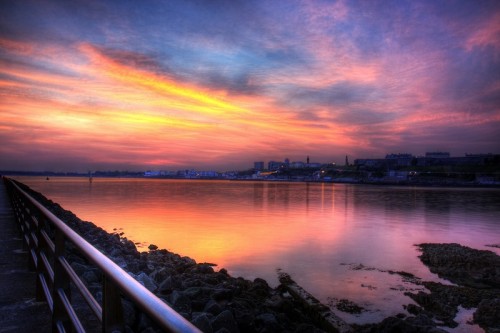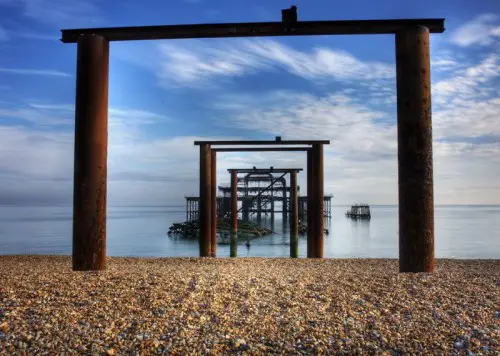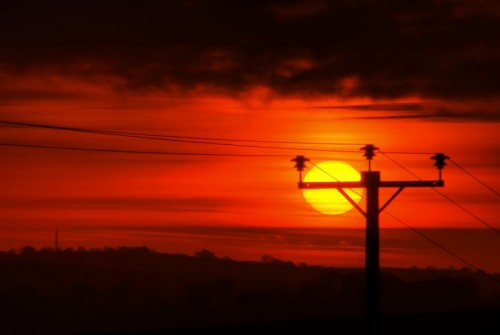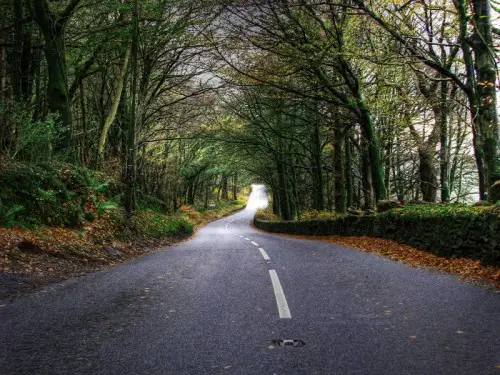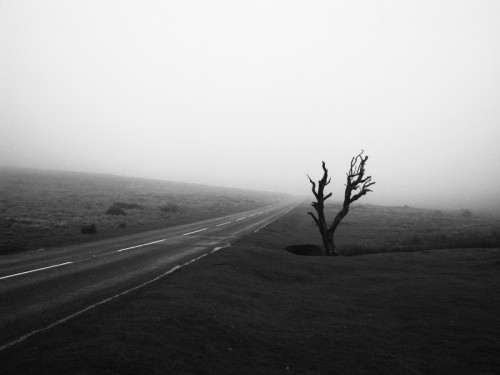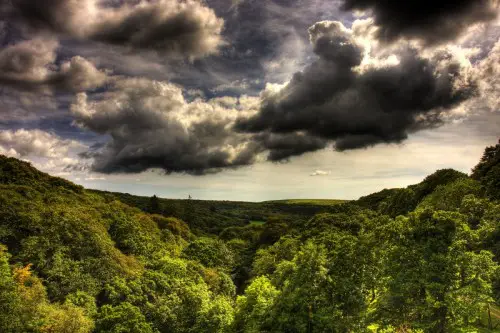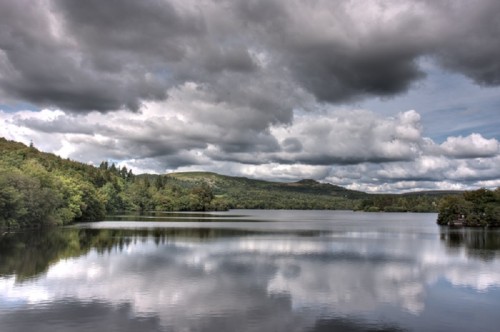 And now, some from the greatest names in landscape photography…
See if you can spot where I got some of my own inspiration…