Rationally, I know my camera is excellent. It takes wonderful photographs, it still works great after 50,000 shots, and has all the resolution I can use right now. And yet… how nice it would be to upgrade.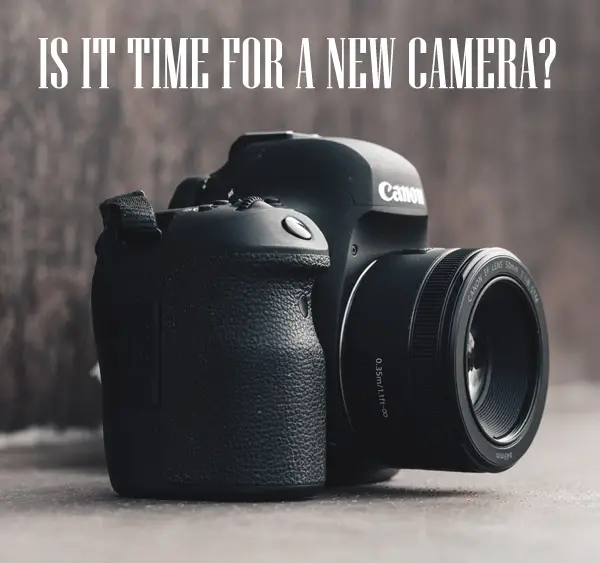 Buying a new camera can be exciting, but it's important to be sure that you actually need one before taking the plunge. In this guide, we'll help you decide if it's time for an upgrade and provide tips on how to select the right camera for your needs.
Let's take it step by step and figure out if you really need a new camera or not.
Evaluate Your Current Camera's Performance
A great place to start when considering buying a new camera is to evaluate how your current one is performing. Are there certain functions or settings that you're no longer able to access which would limit functionality? Have you noticed a decrease in image quality of your photos? Do you have difficulty operating the camera due to its age? If the answer to any of these questions is yes, then it might be time to consider an upgrade of your camera.
Identify What You Want to Upgrade (Quality, Features, etc.)
Once you've decided it's time for a new camera, you'll want to determine what functions or features you want to upgrade. An important consideration is your intended purpose for the camera – will it be used for everyday snapshots, nature photography, professional projects, or something else? It's also important to think about the quality of the images you want and any specific features that will make your work easier. Evaluating these factors will help ensure you choose the right camera suited to meet your needs.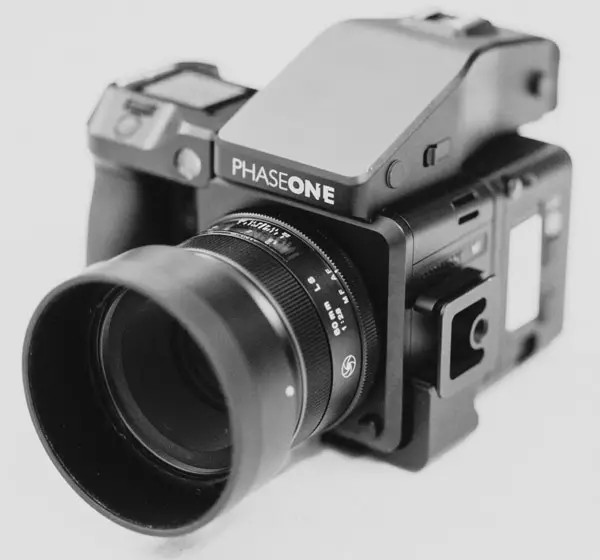 For example, this is a digital medium format camera. While still usable, the specs such as megapixels are no longer better than current cameras, the controls are outdated, the cameras are bulky and heavy and batteries are difficult to come by. While you can still work with such a camera, it becomes a hassle that can slow down your progress and work time, and result in overall lower quality of images.
Compare Prices and Brands of New Cameras
Before you go out and buy a new camera or order one online (I know, its very easy and tempting), make sure to compare the prices and features of different models and brands to ensure that you get the best quality camera at the best price. Research camera specs like resolution and glass type as well as extras like sensor sizes and special features not available in other cameras. Understand what features are available in each model so you can choose the one that will work best for your projects. A camera with amazing high speed shooting capabilities will not be cost effective for someone who only shoots landscapes. Additionally, you'll want to research customer reviews to get unbiased opinions of products before making a final decision. Be careful of biased or even fake reviews, stick to known websites. Even Amazon can have reviews that are doctored.
Consider Professional Reviews of the Cameras You're Considering
Professional reviews and ratings can help you make the right decision when buying a new camera. Read product evaluations from professional photographers who have tested the various cameras you are considering, for example Photodoto.com or Ken Rockwell. Ask for opinions from experienced photographers to gain valuable insights so you can make an educated decision. There is no better resource than professionals who really put the cameras through rigorous tests. Additionally, read customer reviews to learn about real user experiences with the product that you may be interested in purchasing.
Have a Clear Budget in Mind Before Making the Purchase
When you are ready to purchase a new camera, make sure you have a clear and realistic budget in mind. Research various cameras that meet your needs and stay within your price range. Do not get distracted by non-essential bells and whistles, brand names or limited editions. Knowing your budget will help narrow down the options before you so that you can focus on the ones that offer the features and capabilities most important to you. Estimate any additional costs, such as lenses and memory cards and accessories you will definitely need, when coming up with your total budget.
Best Time to Buy a New Camera
There is no one "best" time to buy a new camera, as it ultimately depends on your individual needs and circumstances. However, there are a few factors to consider when deciding when to purchase a new camera:
New model releases: Many camera manufacturers release new models at specific times of the year, such as during the Photokina trade show in the fall or the Consumer Electronics Show in the winter. If you want the latest and greatest camera, you may want to wait for a new model to be released.
Sales and discounts: Retailers often offer sales and discounts on camera gear at various times throughout the year. Black Friday and the winter holiday season are common times for camera deals.
Your budget: Consider your budget and how much you are willing to spend on a new camera. If you are on a tight budget, you may want to wait for a sale or consider purchasing a used camera.
Ultimately, the best time to buy a new camera is when you have the financial means to do so and when you have a clear idea of what you need in a camera.
Should I Upgrade to a Mirrorless Camera?
Mirrorless cameras give you increased portability, great image quality, and the ability to change lenses. But before investing in a new mirrorless camera as they can be expensive, it's important to consider the pros and cons of upgrading to a mirrorless model.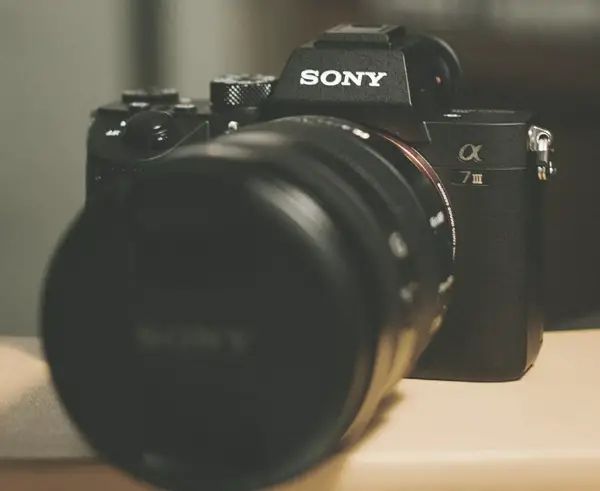 What are the Benefits of Upgrading to a Mirrorless Camera?

Upgrading to a mirrorless camera has many advantages. Mirrorless cameras offer a far greater range of new interchangeable lenses than traditional DSLR cameras, giving you the flexibility to capture great shots in more shooting situations. Also, mirrorless cameras are typically much lighter and more compact than comparable DSLRs, making them easy to transport and store, as you can fit several bodies in your bag. Finally, since mirrorless technology is continually improving, you'll gain access to the latest features and technology, whereas other camera types such as DSLRs are being phased out, literally by certain well known brands.
Are There Downsides to Using a Mirrorless Camera?

While there are many benefits to upgrading to a mirrorless camera, there are also some trade-offs. For example, because of the complexity of the technology involved in mirrorless cameras, certain features may be more difficult to use than with a DSLR. Additionally, since this newer technology is still evolving and can be expensive to repair if necessary, it's important to consider how a potential upgrade would impact your budget. Finally, while mirrorless cameras do offer superior image quality compared to DSLRs, they still tend to struggle when shooting fast-paced action scenes.
Do I Need Any Additional Accessories For My New Camera?

When upgrading to a mirrorless camera, you will likely need additional accessories like lenses and memory cards. Depending on the type of shooting you plan to do, there may be different features you want in these accessories. For instance, if you plan on taking close-up shots or doing macro photography, then you'll need lenses with a greater zoom range than those typically available on DSLR cameras. Additionally, if you plan on taking advantage of the higher ISO settings available on modern mirrorless cameras, then investing in faster memory cards that can keep up with the camera's speed will also be necessary.
I hope I have helped you figure out how to tell if you need a new camera in this article.
Click the following link to learn the best camera brands.