So during my hours of train journeys last week I checked out a couple of photography apps on my iPod. I've given them a brief review below but I should also point out a couple of things. Firstly I randomly chose a few from the top rated free photography apps in the iTunes store. I also reviewed two from BigCanvas who gave me free copies of those two paid apps. Secondly most of these apps were really designed for the iPhone rather than the iPod so even though I don't have an iPhone I kept that in mind while testing them. The main features that the iPod lack are a camera (you can still use all these apps but need to import photos from your computer) and an internet connection (which the iPod is capable of but only if Wifi is available) although not all these apps need internet access.
iSynth This is just fun to play with, if you like photosynth then this is the app for you. I passed the better part of an hour on a train viewing Obama's inauguration and other exciting events from a huge variety of angles. Using the touch screen actually makes this a little bit more intuitive to use than the original photosynth. iSynth is free and you can download it here.
PhotoArtist This is one of the ones BigCanvas provided a promo code for. Basically it allows you to add some of the filters you find in programs like Photoshop to your photos. The filters available are illustration, cartoon, watercolor, mono, pen, & halftone. This is a fun way to very quickly add some neat effects to your photos and the quality of the filters is pretty good. For the price I think they could include a few more filters but if you're looking for an incredibly easy to use method of adding filters to your photos this'll definitley do the job. If you want to print your artwork though you'll be limited to 6 x 4 size at the best as the resolution of saved images isn't particularly high.  PhotoArtist costs $1.99 and you can download it here.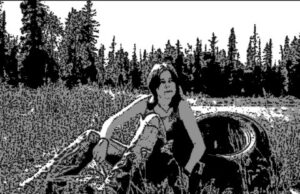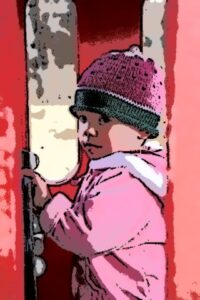 A couple of images created with PhotoArtist.
ColorCanvas Plus This is the other one BigCanvas gave me a promo code for. It's the paid version of the free ColorCanvas that I reviewed last week. It's a cool app that provides a very easy method of getting an effect a lot of people seem to like. The advantages of the paid version are faster response to your finger movements, three different mono-colour filters (so three different ways of making your photo black and white – normal, enhanced, & hi-contrast), & three different brushes (colour, mono, & tint). Out of those the most useful feature is the mono brush which allows you to convert bits of the photo back to black and white if you've gone over the edges while converting areas to colour. ColorCanvas Plus costs $0.99 and can be downloaded here.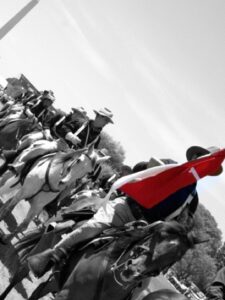 A very quick product of ColorCanvas Plus – it literally took a minute to do this.
Photo Collage To be honest I failed to see the point of this app. Apparantly the idea is to "participate in the world's largest expression of photographic creativity" but I got bored of it in less than 5 minutes. The uploaded photos aren't of particularly high artistic quality – a lot of them are just blurry shots of someone's friend in a room that could be anywhere. There's no content filter so there are a few less savoury pics to be seen to0. There's no way to comment on photos either (although you can vote on them) so even if you do find one you like you can't give the photographer any feedback. I think this app maybe aimed at a younger MySpace style audience but I just didn't get the point. Photo Collage is free and you can download it here.
Comic Touch Lite This one allows you to add speech bubbles to photos. Which is fun for a few minutes but the novelty does wear off. There's also one filter you can add called "bulge" which does a really over-exaggerated fish-eye effect. Comic Touch's aim is to provide "the best looking comic balloons on the iPhone" so really it does what it says on the tin but it's probably not an app you'll be using regularly. Comic Touch Lite is  free and can be downloaded here.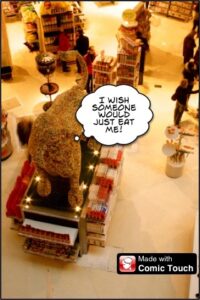 The Comic Touch watermark is saved on all the photos you make but you can get rid of it by buying the paid app.
Do you have a favourite photography app? Let us know in the comments.