Can't afford Photoshop? Can't justify the expense? What do you need in a good photo editor anyway? To me, the absolute essential features necessary for any photo editing app are:
Layers and layer masks (alpha editing). These features let you selectively apply edits and filters to portions of the image that you control.
Painting tools. Brushes in varying sizes and hardness. For painting masks, mostly.
Curves. Essential. A curves adjustment tool lets you control color, color saturation, contrast, brightness, and black white points. Curves is often the only tool I use.
Color adjustment. Hue and saturation adjustments.
Channel mixer/B&W converter. Some way to make black and white photos.
Filters. Blur and sharpen. You don't need page curl or lens flare.
Without further ado, and in alphabetical order, some free apps that fit the bill:
Aviary Phoenix (Web app–All platforms)
The only web/online app in the list that supports layers and masks. "From basic image retouching to complex effects, Phoenix delivers the key features of a desktop image editor with the simplicity and accessibility of a web-based application."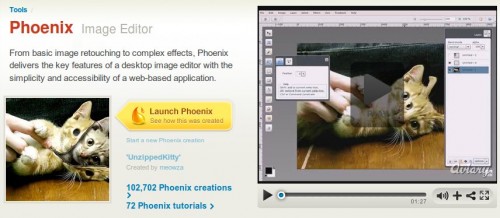 Chocoflop (Mac)
Non-destructive image editor for Mac. Possibly the only editor on this list with a worse name than GIMP. "ChocoFlop allows you to edit your photos or design stuff using Apple's CoreImage technology. Because of this it can show real-time previews of filters and keep modifications live for as long as you want."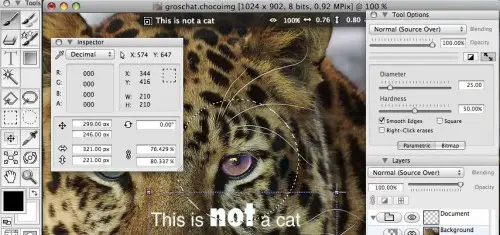 Gimp (Linux/Mac/Windows)
The king of open source image editors. Available for all platforms.

Krita (Linux)
Image editor that is part of the KOffice suite for Linux.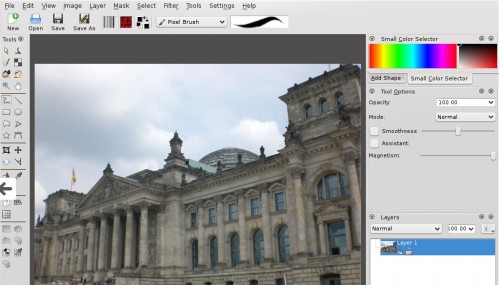 Paint.NET (Windows)
Started life as an undergraduate design project mentored by Microsoft. "Paint.NET is free image and photo editing software for computers that run Windows. It features an intuitive and innovative user interface with support for layers, unlimited undo, special effects, and a wide variety of useful and powerful tools. An active and growing online community provides friendly help,  tutorials, and plugins."
Seashore (Mac)
"Seashore is an open source image editor for Mac OS X's Cocoa framework. It features gradients, textures and anti-aliasing for both text and brush strokes. It supports multiple layers and alpha channel editing."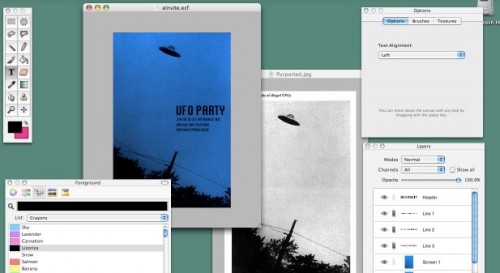 Do you have a favorite free/open source photo editor? Share in the comments.