Thanks to advances in camera and photo processing technology, even dedicated amateur photographers can shoot scenes that transcend reality. High Dynamic Range photography is one such technique which exploded in popularity over the course of the past several years largely due to the incredible range of tonal detail that result from combining exposures.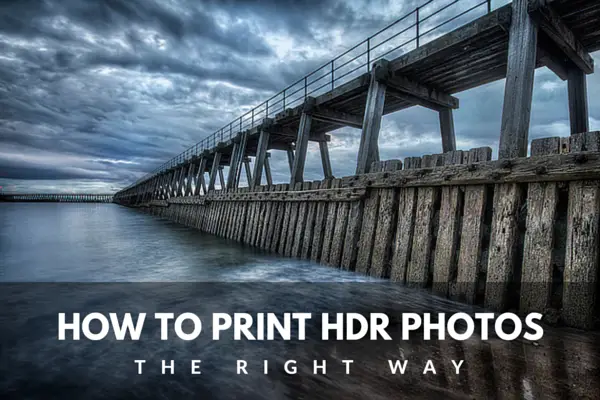 If you're putting time and effort into creating beautiful HDR images, you're going to want to produce prints with the same eye-grabbing appeal as on a high resolution screen. When you're shopping for an HDR photo printer, what should you look for?
Color pots
Why do HDR photos take off in a way that other images do not? Arguably, it comes down to range of color and detail. The effect of combining at least 3 images with varying exposures and tones creates a surreal color vibrancy and intense detail that catches the eye. Imagine what you can do with 5 exposures!
To accurately depict the range of those tones without flattening the vibrancy or losing nuance, you need a printer with 8 or more individual inks (better yet 12 or more). Suffice to say, don't expect a typical inkjet printer to deliver the print qualities that HDR photos require.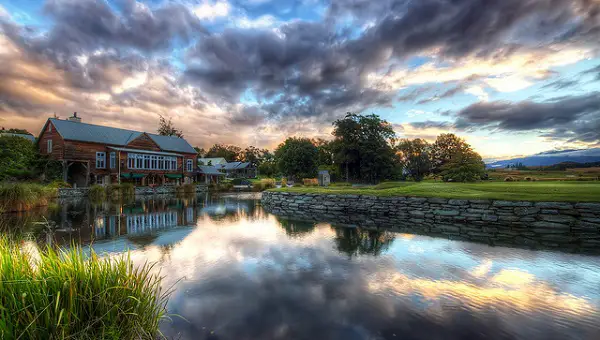 Droplet size
An important key to effective HDR photography is limited digital noise. In a world where the colors and vibrancy of the shot is beyond that which we think can be real, pixelation and other digital artifacts ruin the effect. Once you have a clean well edited HDR image ready for presentation, the last thing you want is unnatural pixelation from your printer.
The ink droplet sizes your printer can produce are key to replicating natural tonal consistency in larger patches of color, as well as smooth and accurate transitions. The print experts at BreathingColor note many high end printers today produce ink droplets as small as 3.5 picoliters to maximize sharpness in HDR imagery.
Drivers
In order to get the sharpness and color depth, you're going to need a printer driver that prints in 16 bit rather than 8 bit. Most professional-grade photo printers will feature drivers that can handle rich HDR photo color, and in many cases photogs will choose a custom Raster Image Processor (RIP) to get more control over the print. Two popular RIPs are the QuadTone RIP and ImagePrint RIP, each of which are highly flexible to your photography needs.
More powerful drivers will help you manage not only color depth, but also customize your print for different print media (down to the type of paper or canvas) and artificial lighting. When testing the advanced color-correctness of your printer ICC profiles and driver in 16 bit, perhaps the finest examination is Bill Atkinson's 28 Ball test (click to download the test now).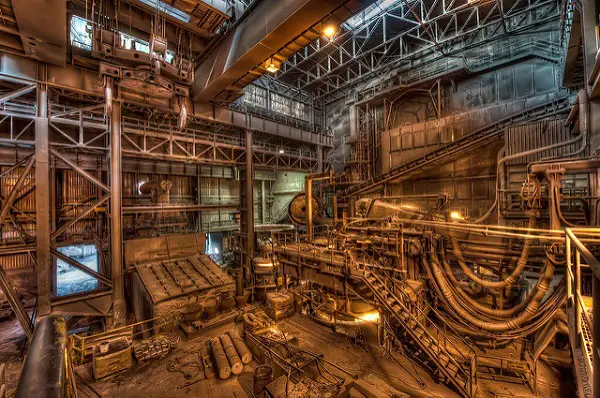 Inkjet or giclee
Not all prints are created equal. Pronounced zhee-clay, giclee prints are higher resolution prints with a longer lifespan than the standard inkjet print. Yes, technically they are inkjet prints, but their specific photographic qualities justify higher prices per print for many selective pros.
Giclee prints start at a minimum resolution of 300 dpi and use specialized acid free archival paper with high grade custom pigmented inks to create ultra clean photo quality results. Printers that produce giclee quality prints will be more expensive than the standard home photo printer, but photographers who are looking to sell work at gallery shows (or just get the best results from their shots) will understand why the expense is needed.
Choose the right paper
The printer you select should be able to handle the right printing medium for HDR prints, whether that be thick museum grade cotton paper or canvas. Putting standard computer paper into even the most pricey professional printer just won't yield the results you're looking for. Here are some suggestions from the experts at Red River Catalog for HDR quality photographic paper.
Other popular HDR mediums include polished aluminum and glass, which lend a hyper-sharpness and color clarity to your imagery. Those techniques are difficult to recreate at home without specialized equipment however, and can be expensive to make at the print shop. Similar effects can be created by selecting metallically-enhanced color options to your prints.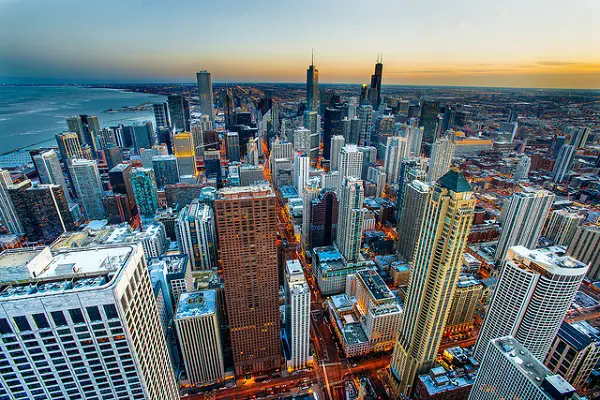 With all these factors in mind, what are the best printers for HDR photography on the market today? For professional quality results, several brands offer specialty photo-quality printers that produce great prints in your home studio for a reasonable price. Some are sizeable and perhaps not designed for desktop use, but they offer the absolute best your HDR images could ask for. Here are a couple of my favorites:
Canon has been making some of the best cameras in the world for decades, so it only makes sense their addition to photo printing would be exceptional. The iPF5100 is an affordable pro quality photo printer with 12 pigmented LUCIA inks in a versatile 17" width great for printing gallery size prints. It features a dual head design each with 2560 nozzles per color for an astounding 30,720 nozzles total. That translates to an exceptional droplet ratio per square inch and droplet size of 4.0 pl minimum without sacrificing speed.
The Canon ImagePROGRAF series are also among the fastest photo printers on the market, printing an A2 sized image in under two minutes. If you're looking for a larger format printer, the iPF8400 prints images as wide as 44 inches for poster-sized HDR quality photo prints. Oh, and the images produced with LUCIA inks? They're scratch resistant.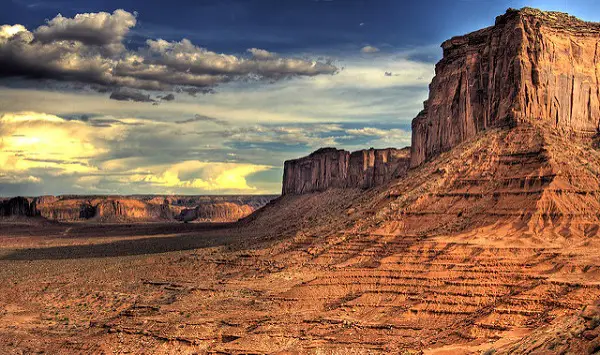 Epson Surecolor P7000 and P9000
The Surecolor P series is  expertly designed for professional print shops and photographers. Epson has long been a leader in photo printing technology, as indicated by some of the technological advances included in the Stylus Pro series printers. Thanks to a 3.5 pl minimum droplet size and ten color pots, you get ultra sharp and ultra clean HDR photo prints instantly. Each is designed with maximum customizable elements from the size of your paper roll to the milliliter capacity of the ink cartridges, giving you more liberty to make your printer work for your needs.
Color prints made from Epson's Ultrachrome HDX High Definition pigment inks are rated stable for 200 years, meaning those vibrant colors are here to stay. Like the iPF8400, the Epson Surecolor P9900 prints images in HD up to 44 inches wide for poster-sized shots.
For photographers looking to present their HDR images in full color and vibrancy without spending an arm and a leg (or dedicating a room in their house to a studio), the Artisan 1430 is a great alternative. It comes with many of the state of the art features you'd expect from a professional-grade print shop printer, such as an advanced driver system and six-ink design, but for hundreds of dollars less. Its 1.5 pl minimum droplet size is great for getting the type of ultra-sharp and color perfect results you need.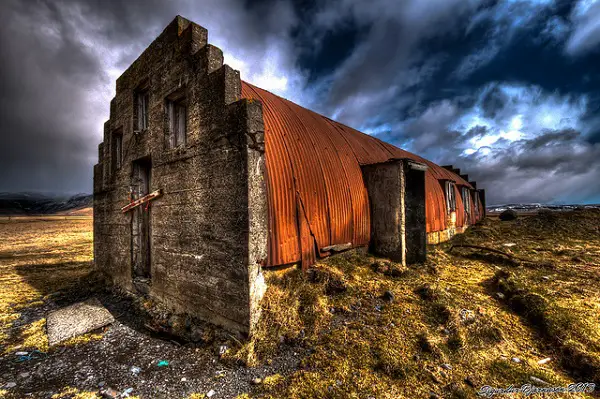 The best way to see if your image editing is on point is to print out a copy. Photoshop has an option to soft proof your images before sending them out to print, but if you have a printer at home you can just take a look at the real thing and decide. Take special note of the type of lighting in your house or studio when you proof your images, as light temperatures vary depending on the time of day. This is especially true for artificial light. Best of luck and happy printing!