Despite an emerging popularity of boudoir photography, there's often certain confusion and misinterpretation surrounding this division of the photographic services causing many photographers to avoid it and thus, lose quite a profitable source of income.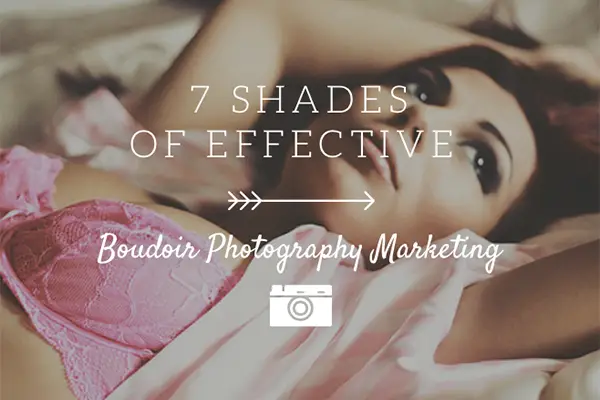 This post is going to help you define the specific nature of boudoir photography and suggest some best practices of boudoir photography marketing.
The specifics of boudoir photography
Boudoir photography focuses on showcasing the beauty of a woman's body in an intimate, romantic way. Boudoir sessions typically involve women wearing lingerie and are most often used as gifts for the model's special someone.
However, the essence of boudoir photography is more philosophical than it may seem at first sight. To many women this experience can help realize their own beauty and thus, become more self-confident and happy. Building your marketing around this main virtue of boudoir photography can help you reach some really outstanding results.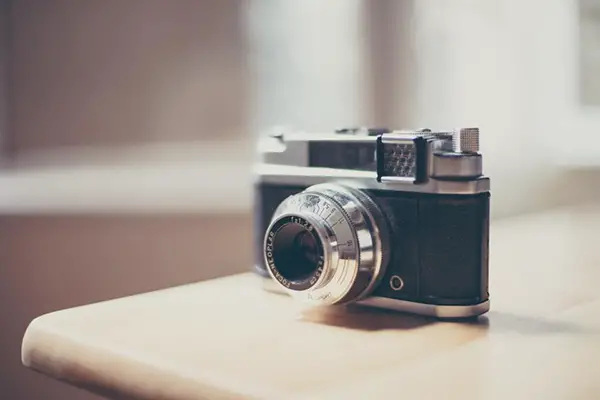 Obviously, boudoir photography requires more privacy than other types of photography which makes it a bit more difficult to produce and market. Fear not though, as most of these difficulties can be overcome quite easily. Learn them by reading the following 7 techniques used by successful boudoir photographers.
1. Master graceful posing
Often times, your models would be timid of their bodies. Prove to your models that they are gorgeous by learning some flattering poses that will highlight the beauty of any body.
Start the boudoir session with some less candid poses to let your model relax and warm up. Don't just give commands, but take an extra couple of minutes to demonstrate a pose and help her position each detail. Petra Hermann suggests another great tip you could (and should) refer to: ask your client about her favorite features (or her special someone's favorite ones) and take sensual photos of those traits.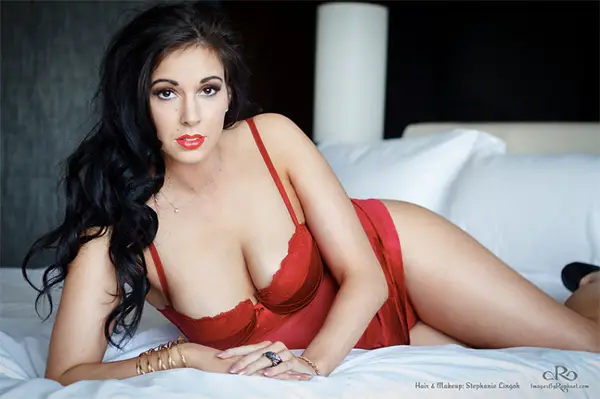 A free boudoir posing guide by Molly Marie and 5 posing techniques for problem areas will help you understand the specifics of boudoir posing and create an effective scenario for your next shoot.
2. Think out-of-the-studio
Boudoir sessions cannot be shot in public places, so if you don't have your own studio for shooting, you can rent a hotel room or shoot at your client's home. When it comes to hotel rooms, make sure to take all the equipment you may need for a photo session and charge something extra to cover your costs for the room.
Most clients choose the privacy of their own house for boudoir photography. In this case, you need to check out the room for shooting and lighting beforehand. If lighting is not suitable, learning to shoot with strobes can completely negate the issue.
3. Shoot for free
As mentioned above, boudoir photography is a private matter so no one is going to allow you to use their boudoir photos in your portfolio. You can tackle this issue by arranging some TFP sessions for models of different sizes with their permission to use the photos in your portfolio.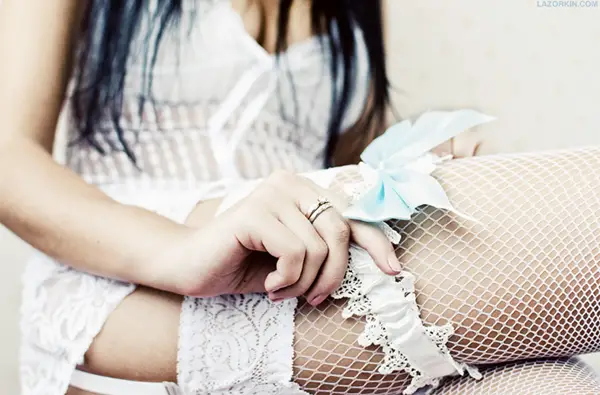 You can also run a giveaway on your Facebook profile with a free boudoir session offered as the main prize. This will boost the activity on your brand page and you can extend your portfolio – two birds caught with one net!
You can also suggest using only the least provocative images in your gallery to make your paying clients agree to use those shots for presentation purposes.
4. Create a Separate Website
If you decided to add boudoir sessions to your photography business, you need to consider creating a separate website for it. Let's face it – many people think boudoir photography is porn despite the fact you're trying to keep it away from nudity and candid poses.
Mixing up your other portfolio categories with boudoir may be seen as inappropriate. If you don't want to lose your more conservative clients and prospects, avoid showcasing your boudoir photos alongside your baby or family sessions.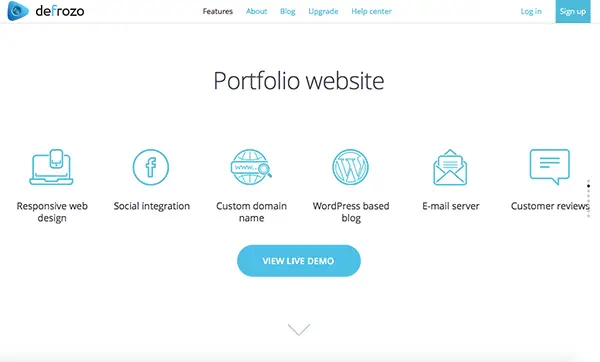 Fortunately, there are some free options for you to create a separate site for your boudoir portfolio. For instance, you might want to check out Defrozo, which is an all-in-one marketing platform for photographers allowing you to create a portfolio, manage various tasks and create custom client photo galleries.
You can lock certain pages of your site or client galleries with a password which especially makes sense when it comes to boudoir photography.
5. Include Women of All Sizes in Your Portfolio
You know that some women may be shy of their bodies and in many cases they would want to put off the session until they achieve their perfect weight goal. To tackle this problem and make them book a session right now, you would need to show them how beautiful women of similar sizes look in your pictures.
For a start, ask your family members or friends of different sizes to pose for you for free.
Some TFP agreement might also help as we mentioned above. Not only will this help you build a portfolio, but in many cases it will be the deciding factor that will help you close sales.
6. Let Your Previous Clients Know
If you've decided to add boudoir photography to your existing business, don't hesitate to inform your previous clients. If you'd like to avoid public announcements, there are several ways for you to address your message to specific people or groups.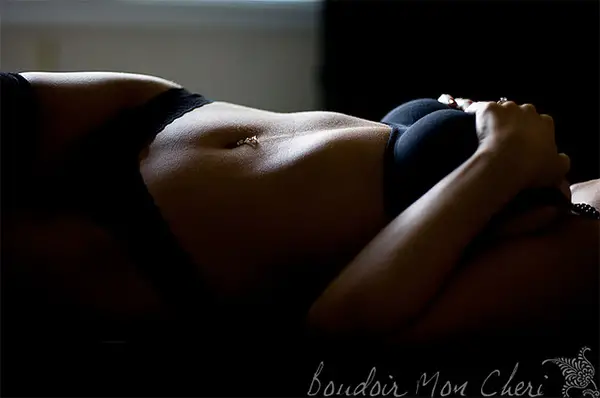 First of all, you can create a separate email campaign announcing your new service and show some examples (avoid using very candid shots for this purpose) and send it to specific segments in your contact list. Most email marketing services like MailChimp and MadMimi allow contact list segmenting.
You can create a special Google+ circle in which you can let your followers know about your boudoir sessions.
7. Partner with Local Businesses
Cooperating with local businesses to cross-advertise is another proven way to cause a buzz around your photography. You can visit spas, lingerie stores, salons and wedding shops to tell about your boudoir photography offerings and figure out some ways to collaborate.
Make sure to prepare some interesting offers beforehand so that the benefits of your partnership are obvious for the company you're addressing.
Supplying a wardrobe of corsets and lingerie can be helpful, but it's expensive to buy every style in every size and multiple colors. Especially when you are starting out. So, you can cooperate with local lingerie stores, advise your clients about the store if they ask where to buy underwear for a photo session. In turn, ask that the store give your business card with all their underwear sales.
Over to You
Hopefully these tips come in handy when you're going to add boudoir photography to your business or starting out from scratch. Share your own tips and tricks in the comment section below.