Lets face it, getting up super early in the moring is horrid, any way you look at it. I hate it, the clients hate it, my assistants really hate it, and yet, more often than not, here I am, setting my alarm at 3 in the morning.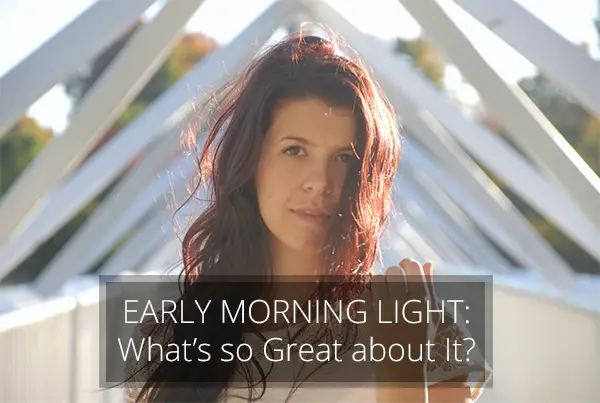 Why? Its the Light. Morning light is so gentle and beautiful. It just wraps around your subjects, bathing them in beauty. There is nothing quite as striking as morning light.
Here's the Key
Especially if youre in a new place, dont sweat it the day before get up when you get up and look at where the light is coming from, i.e. where the sun has risen. Then plan where you would like your subject to be relative to the light. Then, of course, be willing and eager to drop your plans if things dont work out. I shot Katy and Kellens wedding in Jamaica on the beach, and since Katy had spent many a 3a.m. with me and other peoples Trash the Dress sessions, and had seen the fabulous results, she wanted one of her own.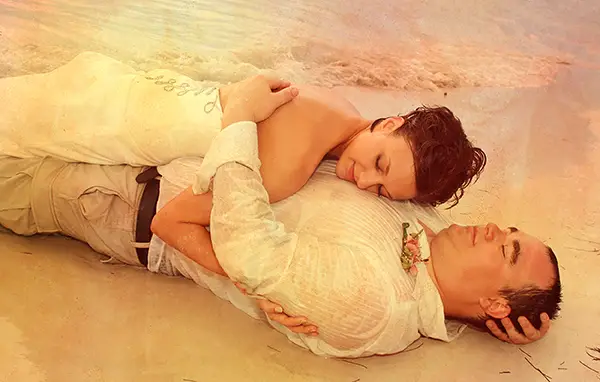 And in particular, she wanted a shot of really hard, dramatic light with long shadows as the first rays hit the new couple. So we went down to the beach in total darkness, and I turned them so that the sun would hit the top of their heads as soon as it peeked out from behind the trees, but just as the sky turned from black to inky blue, it became super apparent that the cloud cover was so thick that there wasnt even a possibility of sun coming through. What to do? They were already wet, the dress was already ruined, they were leaving the next day for St.
Lucia, so I turned them to face where the sun would have been shining directly at them, and started shooting. My motto is to always just get it right in camera, so that I have virtually no processing in post production, but since I couldnt see it, I just kind of guiltily thought to myself, Oh, I can just throw a filter on in post, but the light was there, and I must say, I like this a lot. This was shot before the official sunrise time or 5:47, by the way.
Morning Pre-Light
This is a digital painting of an early morning shot that I did. I had just come off of the Katy and Kellen shoot, and was really exploring the early morning pre-light light, and it was beautiful. After we said goodbye, my model was leading her horse back to the barn, and I just happened to turn back and see this.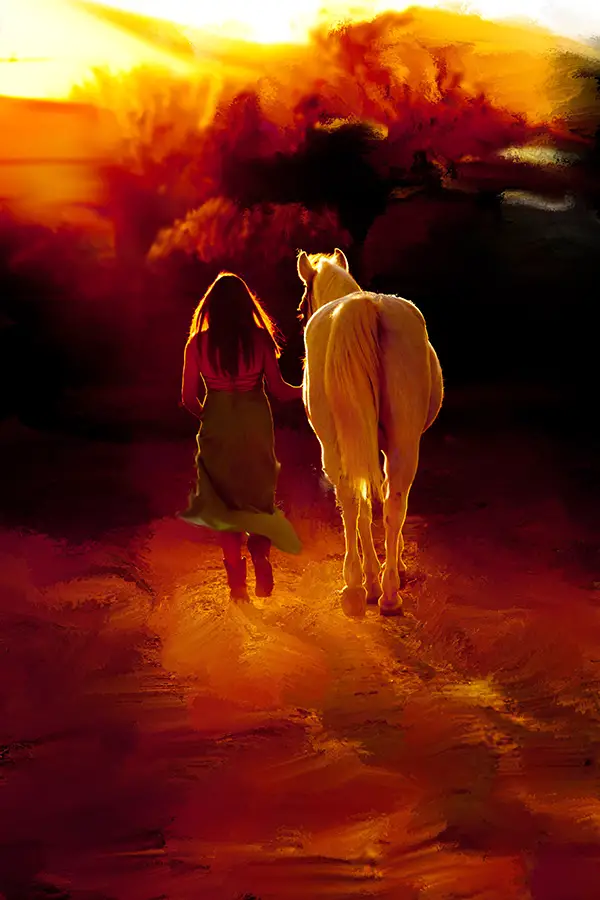 I used to shoot outdoors at 8:30 and 5:30 exclusively. But now, I let the light come to me.
I have more time to squeeze in shoots, and the look of my pictures has expanded a lot. Send me your pictures of early morning light to [email protected] and we can talk about them, just youand me. Lets get better together!