Vacations can be a great time to capture some of the most captivating photos ever, and it doesn't even require using an expensive equipment to do so. In fact, whether your vacation involves hiking, skiing, snorkeling, a safari, mountain biking, or a scenic road trip, a compact camera can also provide stunning results while traveling, with little effort and without the bulk and cost of traditional cameras.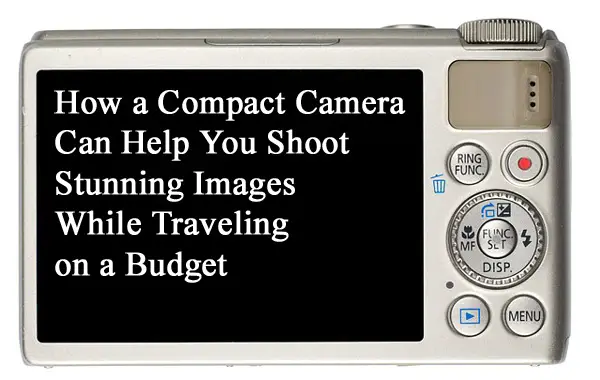 Image courtesy of Pixabay.com
Compact cameras, also known as "point-and-shoot" cameras, are small cameras, typically between eight to twelve ounces in weight, that are convenient to carry, hold, store, and shoot normal point-and-shoot photos with ease.
In addition, many compact cameras include a host of exciting features and settings, such as larger sensors for comparable DSLR image quality, long zoom lenses, and wider apertures that permit more light, for far better pictures than a smartphone. Most compact cameras also include Wi-Fi connectivity for uploading images to your social media page, and they boast a better battery life than a smartphone, which often requires a USB backup battery for a full day of shooting.
The lens/sensor combination on point-and-shoot cameras enables you to get cleaner, sharper, more detailed photos of freeze actions and night time scenes. You also have the option to shoot in full auto mode or experiment with the manual controls for added management. Whichever you choose, these cameras are designed to let you quickly change basic settings without fiddling with a camera menu.
There is a variety of point-and-shoot cameras available on the market today, all of which are perfectly capable of taking great pictures; however, selecting the best camera for your setting is the key to getting the best photos. The most common categories of point-and-shoot cameras include:
"Rugged" Point-and-Shoot Cameras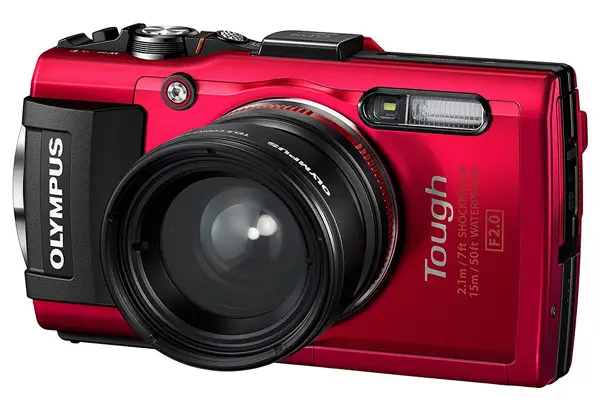 "Rugged" or "tough" compact cameras are great for a variety of vacation adventures that involve intense exposure to outdoor elements, such as kayaking, surfing, skiing, snorkeling, camping, beach activities, and road trips in general.
These cameras are extremely durable, waterproof, freeze proof, dust proof, and crash proof to withstand even the most vigorous vacation activities, as well as the clumsiest of hands.
The Olympus Tough TG-4 is hailed as one of the best underwater cameras on the market today because of its ability to focus faster and provide sharper, bolder photos than the competition and was even selected by National Geographic photo engineer Tom O'Brien as one of the top ten compact cameras for travelers.
Standard Point-and-Shoot Cameras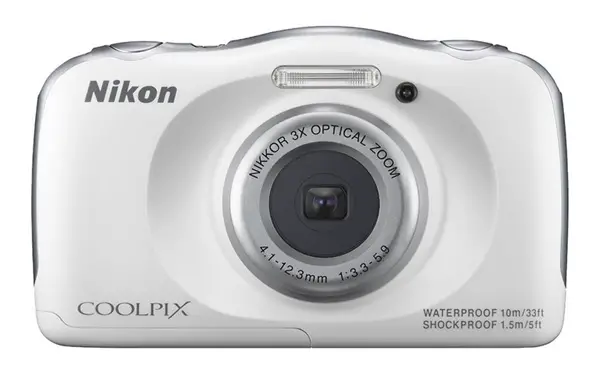 Standard point-and-shoot cameras, such as those available in Canon's PowerShot line and Nikon's COOLPIX series, offer an affordable way to capture great images but without all the extras. These cameras are small enough to fit into your pocket, yet, still offer a degree of versatility with creative features, Wi-Fi, and manual control.
Advanced Point-and-Shoot Cameras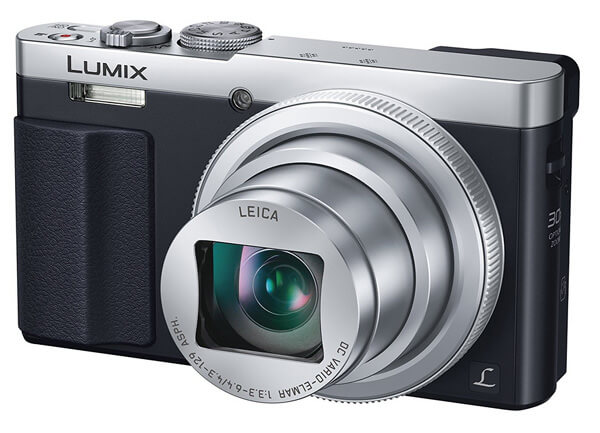 These cameras are compact and lightweight enough to fit into a purse, small bag, or to hang around your neck. They include larger sensors, fast-aperture lenses, HD video, robust imaging processors, and manual control, or simply allow the camera to do the work.
These cameras offer many advantages over other compact cameras, in that they blend supreme picture quality and camera control with a built-in zoom lens that provides the ability to shoot in both telephoto and wide-angle perspective.
The Panasonic Lumix ZS50/TZ70 offers an affordable option with advanced features, such as 30x zoom range, electronic viewfinder, and Wi-Fi connectivity and NFC. In addition, the camera can be used like an advanced point-and-shoot compact, allowing the camera to automatically manage the settings, or shoot in high-quality raw files for more control over shutter speed and aperture.
Superzoom Cameras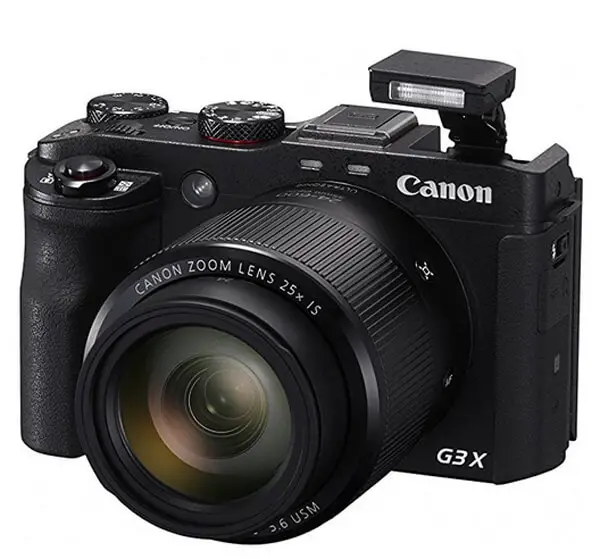 Superzoom cameras offer a cheaper alternative to the costlier DSLR cameras. They are slightly larger than compact cameras, due to their fixed lens and DSLR- like hump, and are designed to provide extreme magnification without the use of additional lenses.
These cameras also contain a full-size hand grip to enable stable control and a comfortable hold. The long zoom feature is just perfect for shooting close-ups of long distance subjects, such as animals or architectural details. In addition, many models also include standard features, video, and Wi-Fi.
Try the Canon PowerShot G3 X Digital Camera, which offers various impressive features, such as a 25x optical zoom lens, ISO to 12800, and Wi-Fi.
Action Cameras
Image courtesy of Unsplash.com
Action cameras offer a great way to capture extreme sports in action, such as paragliding, skiing, and biking.
These tiny cameras are light, waterproof, and shockproof video cameras that attach to your bike helmet or surfboard etc., via various mounts and housings, to capture outdoor activities from your point of view. And though it is a video camera, you can pull single frames for still images, that are sufficient enough for small print or sharing online.
As long as you don't require waterproofing, the Yi 4K Action Camera, provides a great way to capture action on a budget; however, waterproof housing is available at an additional cost. The Yi 4K boasts sharp 4K footage, high resolution and frame rate options, as well as a beautifully designed touch screen with mobile app.
As your experience with compact cameras grows, or to find the right compact camera for you, you may wish to swap out cameras as needed. Trade-in programs, such as Amazon Trade-in, makes swapping your cameras easy by offering incentives, such as an Amazon Gift Card for your trade-ins, which can be used towards the purchase of a new camera.