Micro four-thirds cameras, otherwise known as mirrorless cameras, have been around for a little while now. And during the time they've been on the market, the companies that make them have been steadily improving on these pint-sized wonders.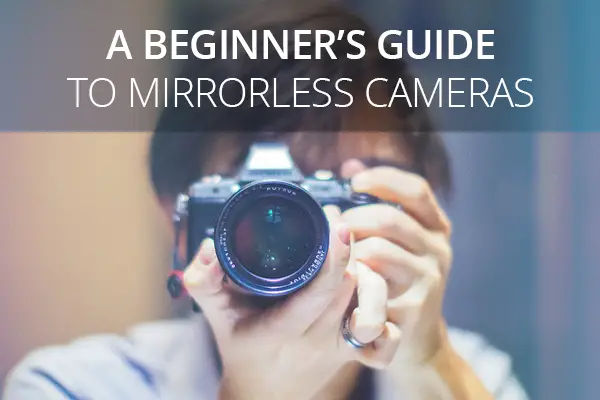 Many professional photographers in different fields are beginning to make the switch to mirrorless cameras, opting for something smaller than bulky DSLRs. And many other photographers who still need the high image quality of a pro-level DSLR are adding mirrorless cameras to their go-bags.
With the advances in mirrorless cameras, opting for a smaller unit doesn't mean your images will suffer. Manufacturers have developed larger image sensors, snappy autofocus systems and advanced image stabilization. The manufacturers have also really upped their lens game. Now, lens options for mirrorless bodies include choices for every photographer, from hobbyists and enthusiasts to professionals.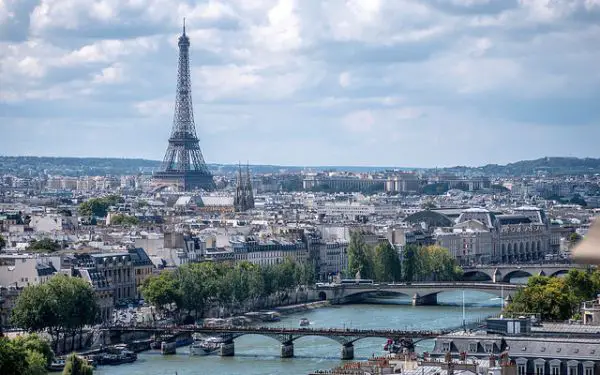 But with so many options available, finding the right mirrorless cam seem like a daunting task. You can relax, though, because information is your best asset when making any choice. And we've collected everything you need to know to dive into the world of mirrorless photography.
Image Quality
When you're considering a new camera, of course the first question you're likely to ask is, "How do the photos look?" As we mentioned earlier, camera makers have been improving on their micro four-thirds steadily since they discovered photographers love these smaller options. Sensor sizes have been increasing, as have pixel counts.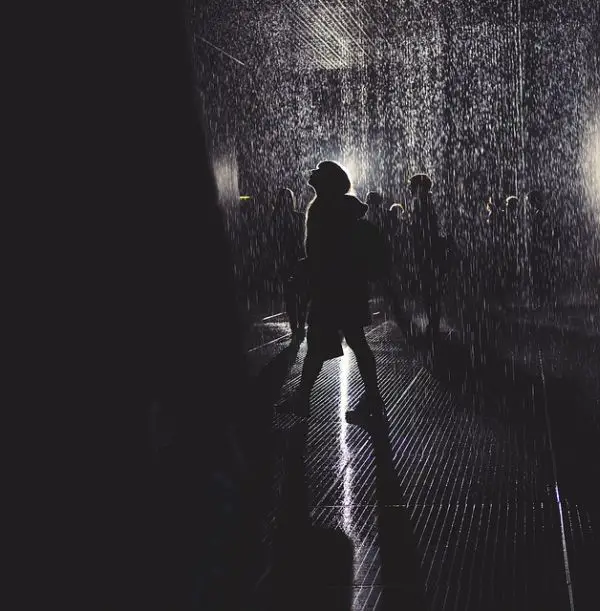 The same has held true for other aspects of mirrorless cameras. Image stabilization and focus have both improved greatly. Even the view screens are getting sharper, with many new mirrorless cameras including touch screens to make shooting easier. Many manufacturers are also improving their cameras' ability to shoot amazing video, making some mirrorless cameras a great tool for videographers who are always on the move.
Price
If these cameras can perform at the level you're looking for, how do they compare to other options price-wise? As with most things, the price will depend on what you're looking for. Some mirrorless cameras sell for as low as the $300-$400 range, while others can set you back well over a grand, like Fujifilm's X100T, which costs around $1,300.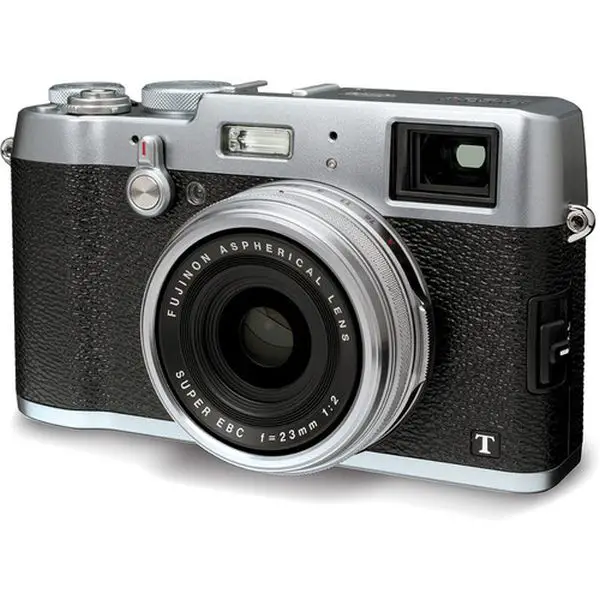 However, you can find many feature-rich options in the $600-$800 range, which matches closely what you'd expect to pay for a consumer-level DSLRs. Going mirrorless might be a better option for those looking to upgrade from a point-and-shoot without having to commit to the size and bulk of a DSLR.
Many micro four-thirds cameras, such as Panasonic's Lumix G7 and Sony's Alpha a6000, sell for around $700. While others, like Olympus's PEN E-LP7 and Samsung's NX300, will set you back something in the neighborhood of $500. All of these get great reviews, and there are more where they came from.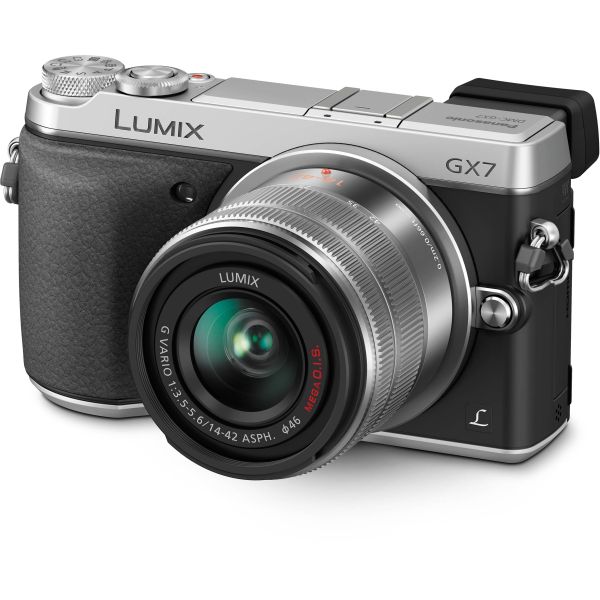 Lenses
So far, we've mostly compared micro four-thirds cameras to DSLRs. But as I just mentioned, you might not be looking for a replacement for a DSLR. You might be looking to level up your photography from a point-and-shoot, or maybe even just from your camera phone. If that's the case, like DSLRS, mirrorless cameras will open up the world of interchangeable lenses to you.
Being able to change lenses can help improve your photography a great deal. Being able to change lenses allows you to adapt to different shooting situations and environments. When considering which camera to go with, take a look at the lens options each manufacturer has for their cameras. Third parties like Tamron and Sigma also make lenses for mirrorless cameras, so check to see what lens options they have, as well.
Aesthetic
While this area might not sit on the top of your priority list, the look and feel of mirrorless cameras attract a lot of photographers. Many micro four-thirds makers take advantage of the small size to give their camera bodies more esoteric designs. Some, like Olympus with its PEN E-LP7, have created cameras with a vintage, almost film-camera-like, design.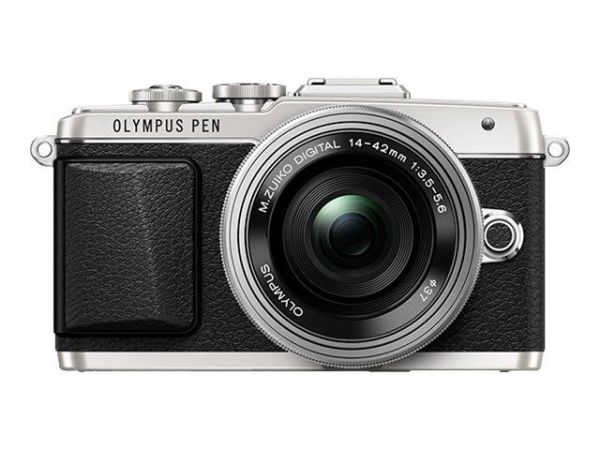 Other cameras, such as Samsung's NX300, look more futuristic, giving off a sort of sci-fi vibe. Cameras such as Samsung's might be more appealing to those who prefer to have a large view screen, while many vintage-style micro four-thirds cameras often employ (or at least have the option of using) a sight-restrictive viewfinder.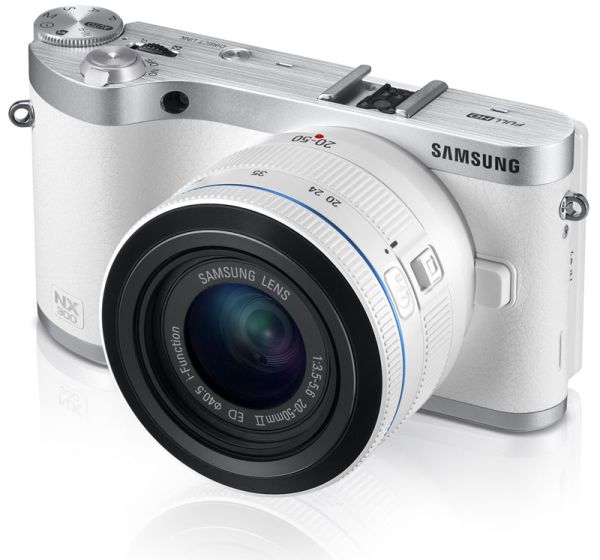 Still Undecided?
If you're still on the fence as to whether or not a micro four-thirds camera is right for you, don't worry, there's no big rush to adapt. While mirrorless cameras have come a long way, they're still relatively new in the photography world, which means they can only improve (and likely drop in cost).
Information, as we have mentioned before, is your friend. Read reviews of different cameras. Go to your local camera store or electronics outlet to see if they have any on the floor you can test out. Getting a feel for how each of the different cameras sits in your hand will go a long way toward helping you decide if you'd enjoy shooting with one.
Have you tried a micro four-thirds camera out? Do you already own and/or shoot with one? Let us know your thoughts in the comments below.