Crafting a compelling bio and writing the perfect pitch are quite challenging. Working in a service industry requires its own rules. Nobody wants to hire a person he doesn't know, doesn't trust or doesn't like. That's why talking about yourself is extremely important while creating your own brand.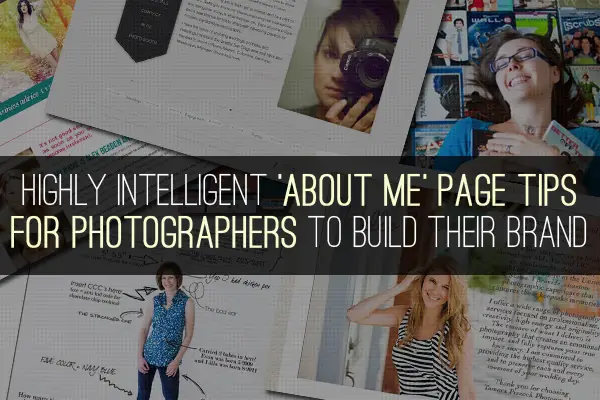 If you check your Google Analytics, you'd see that the 'About Me' page is one of the most visited ones on your site. It means that people checked and loved your work, and their next step is to get to know more about you. Literally, it's all about "selling yourself" as a brand. Let's take a long look at the 'About Me' page and how to make it right.
Headshot
While writing this post, I was amazed how many photographers don't pay much attention to their 'About Me' pages and even don't use a headshot on their sites. Let me give you a small hint: A photo of you will immediately increase your sales! No joke.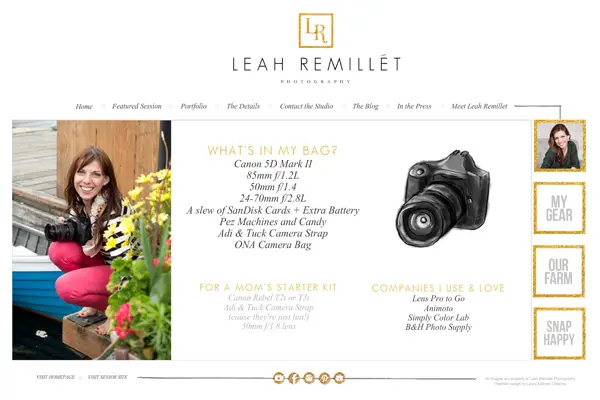 Sometimes, your headshot could be even more recognizable and popular than your logo, as it may be seen on Facebook, Twitter and other social media profiles. Other people may even recognize you on the street after looking at your picture on your website. I bet that you want the same personal branding for your photography business!
Tell a Story
Everybody loves a good story, especially "happy ending" ones. So explain how you got to where you are today. This doesn't have to be a chronological list. Make it interesting in a personal way. Enable people to understand how you know what you know.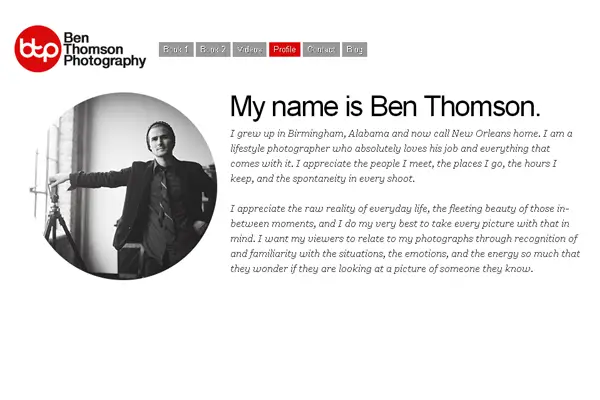 Also, you can add some stories about how you work and even add a few video workshops to show yourself "in action." After your story is done, suggest where readers should go next: a link to your portfolio, products you sell, projects you work on or your blog.
Get in Touch
Don't forget to include the link to your 'Contact Me' page to make it clear how to get in touch with you. Direct readers to your Facebook and/or Twitter profiles to show that you're social, and let them follow your updates. You can also ask people to subscribe to your blog updates or some lists. That's how a strong target audience can be built.
Clients List and Testimonials
If you have some prominent clients on your list, don't hesitate to show it off to the viewers. Moreover, you can include a few testimonials or other reassurances to make people know that they're at the right place and to let them know what your real clients think of your work. Testimonials may be written by some notable people or just ordinary readers; it does not matter. The proof is the proof.
I hope this list of small tips would help you to build cool 'About Me' page. Here are creative examples of well-done 'About Me' pages of photographers, handpicked from all over the web. Scroll down and enjoy!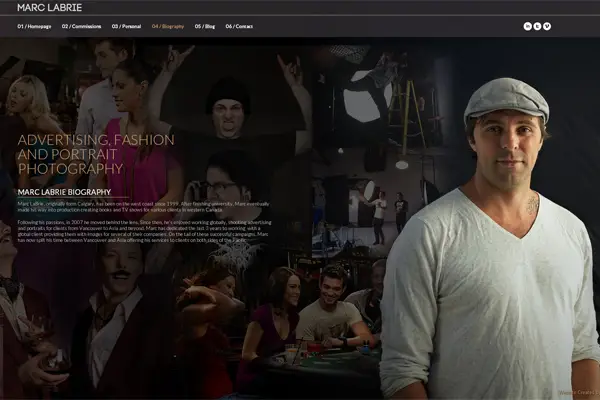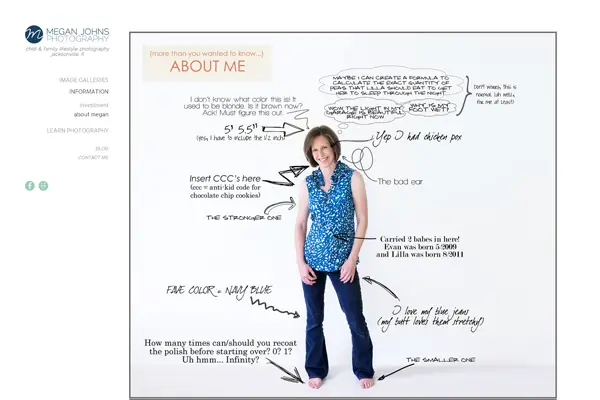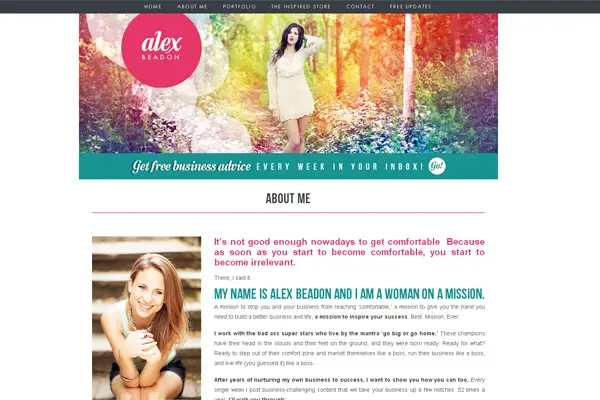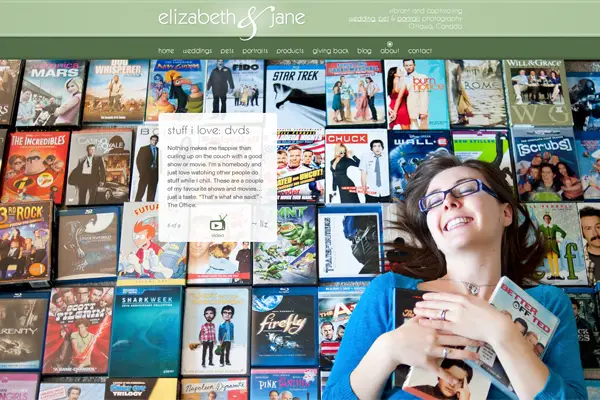 Aaron Paschal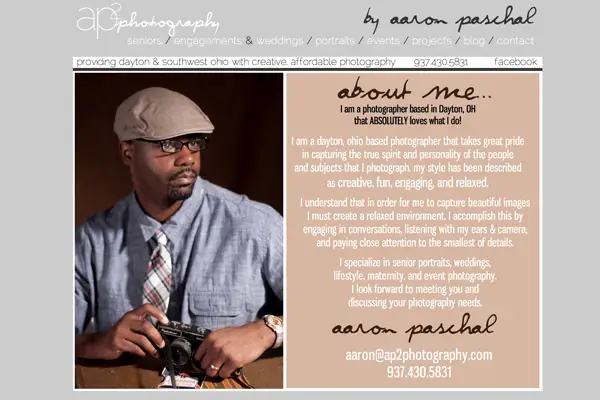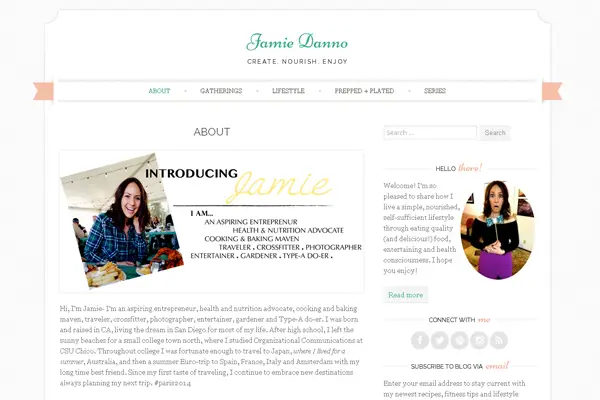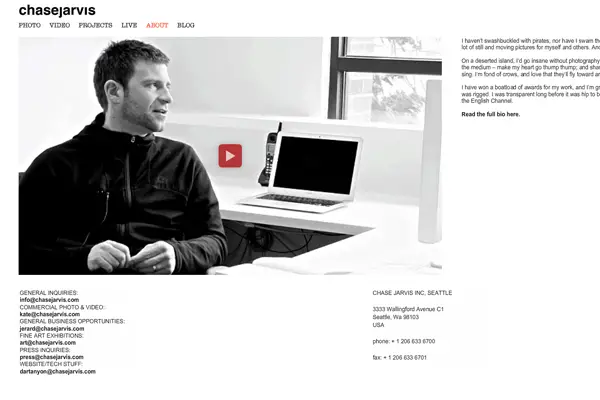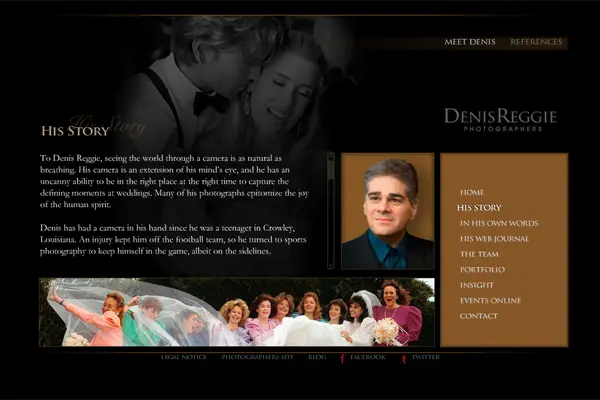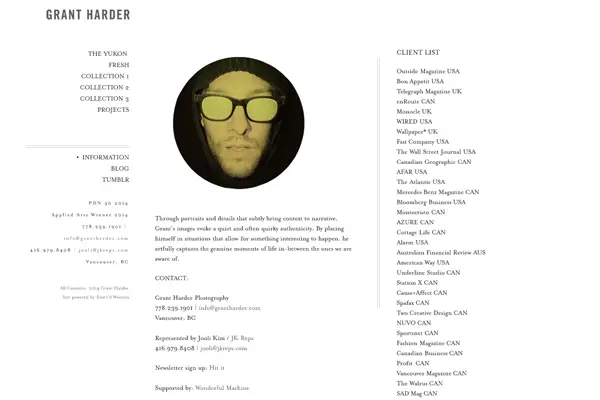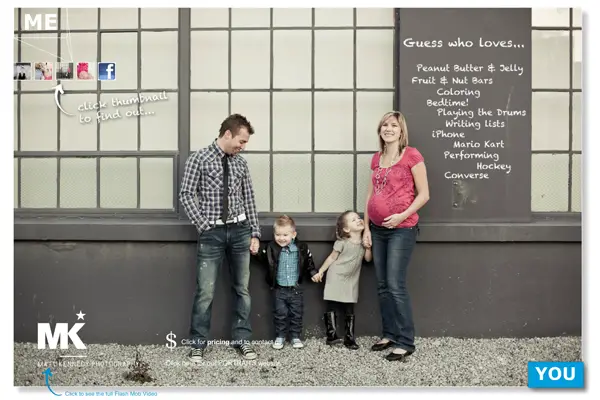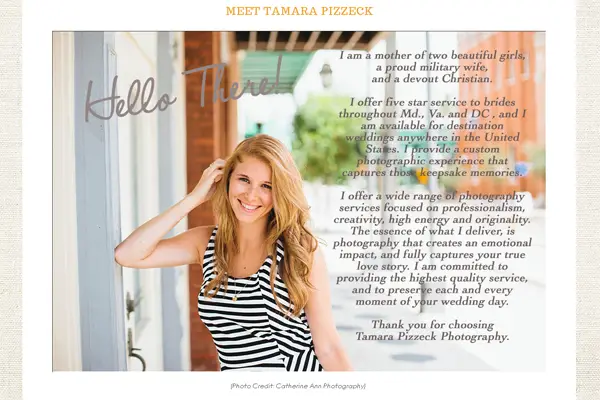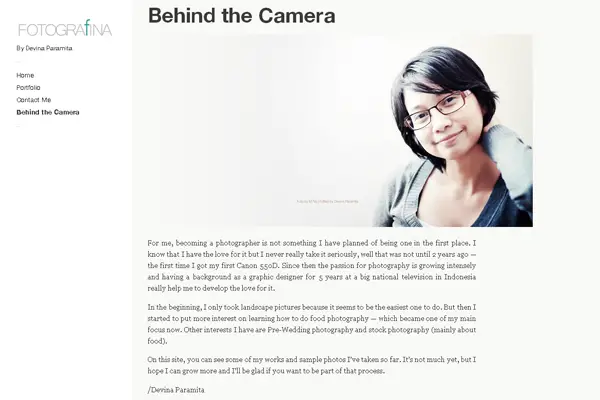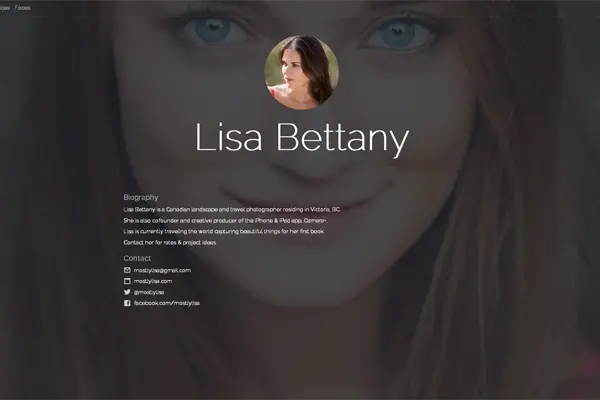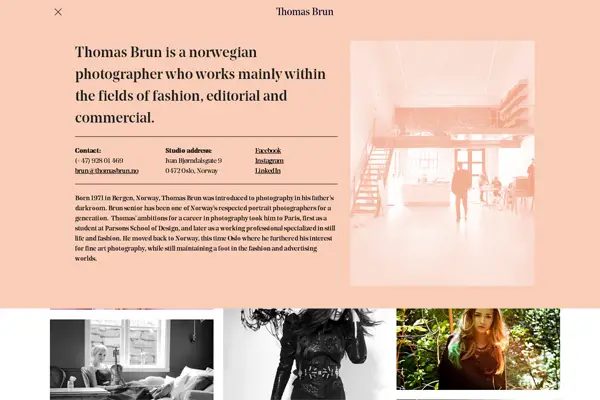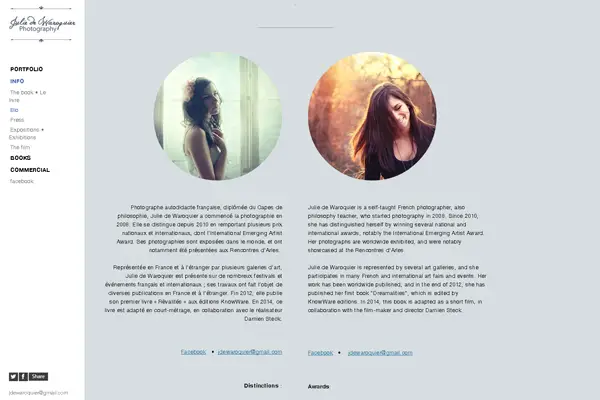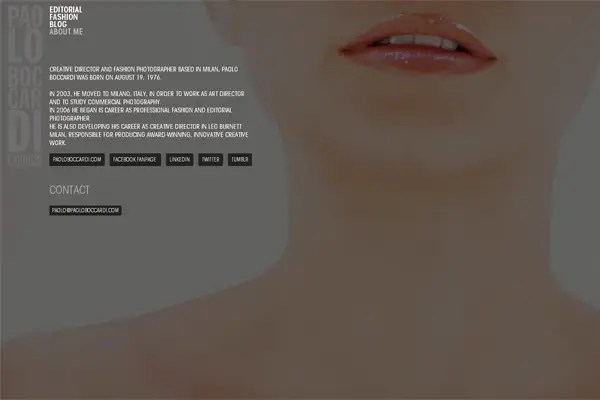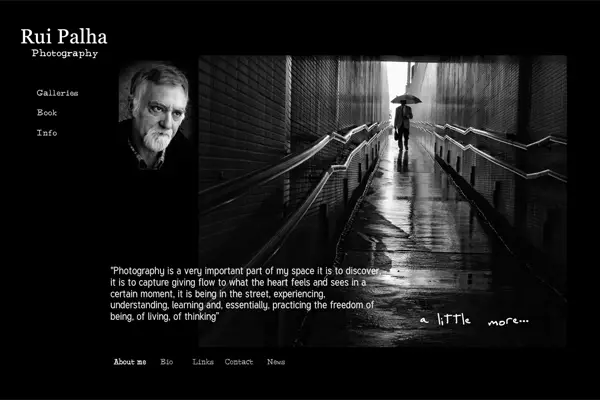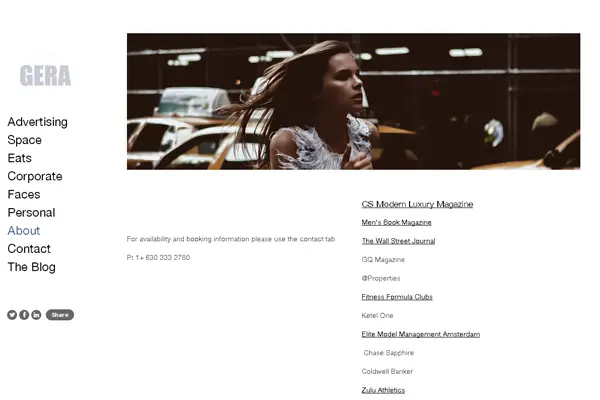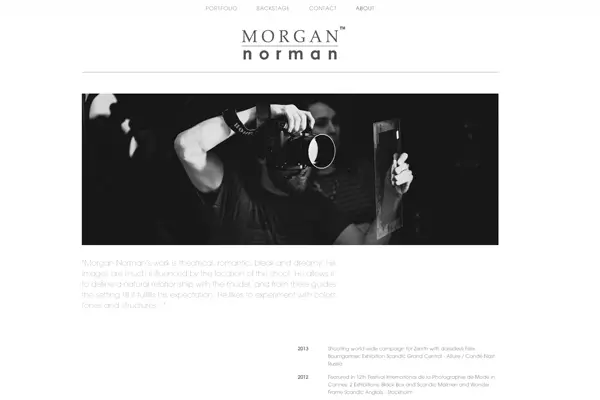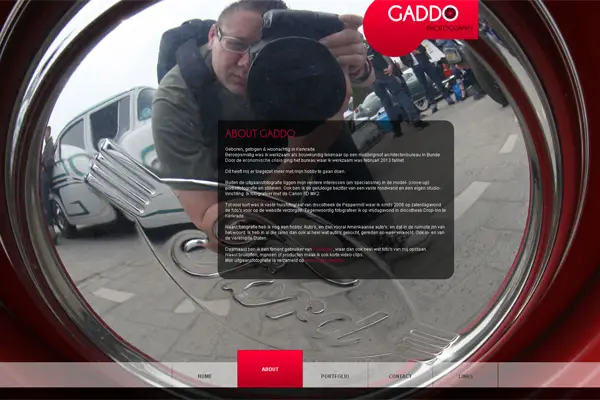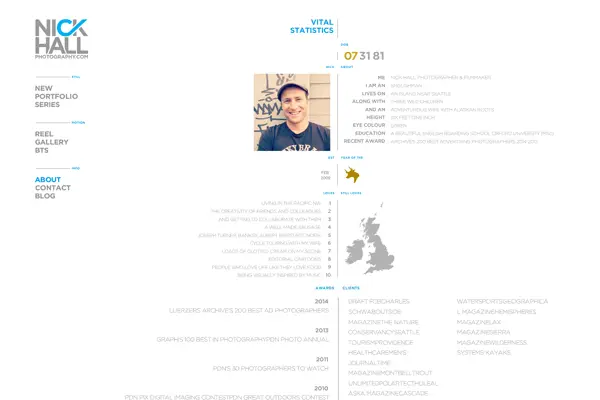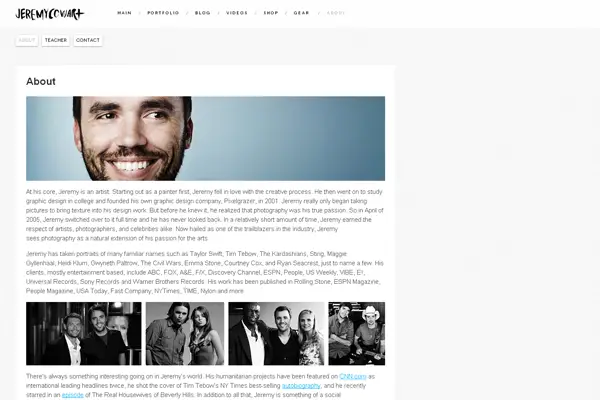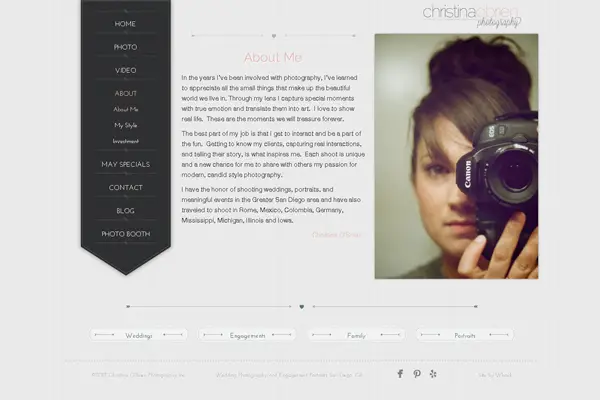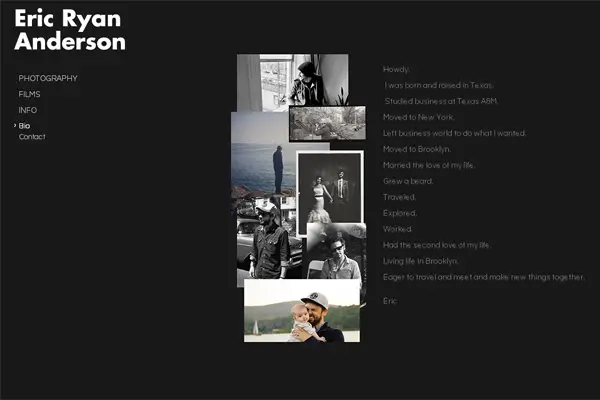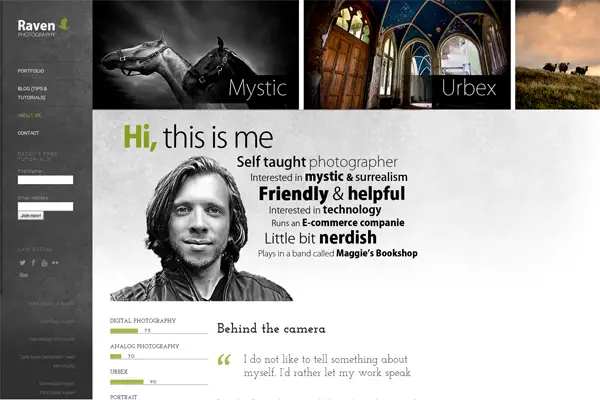 Christine Reynier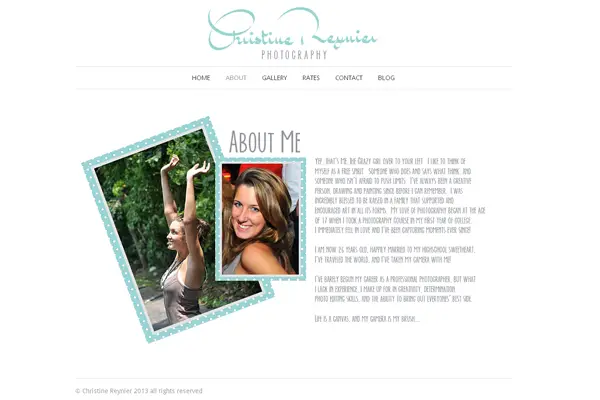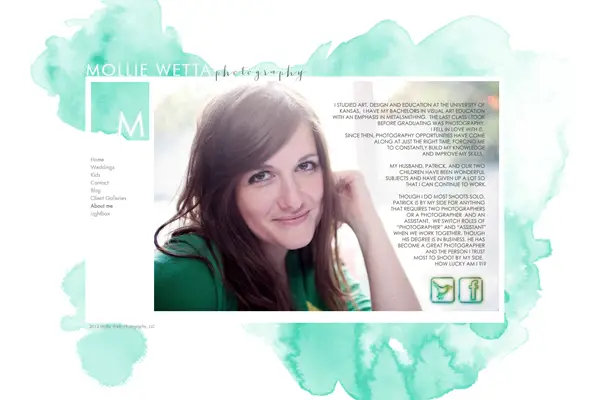 Emma Lou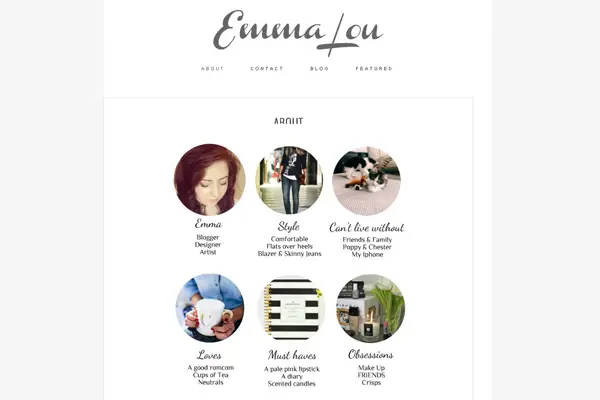 Build Your Website With Ease
There are tons of solutions on how to create a website and maintain it with ease these days. WordPress is one of the most popular website builders these day, but there are also a lot of alternatives. For instance, MotoCMS is an advanced HTML, self-hosted content management system that allows you to create attractive, functional and SEO- friendly websites.
Also, you can try out Squarespace, which is drag-and-drop website builder focused on providing rich galleries (that's a big benefit for photographers of any kind) and a highly polished experience for website builders. Wix is a great solution for website creation, but it comes with ads in the free version. Additionally, there are a lot of paid features without which you could not create a cool photography website. Each of them provides you with awesome website templates to build your own portfolio on its base.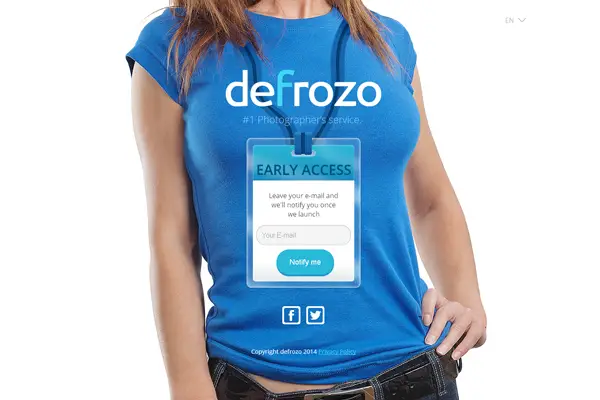 Lately, I have found one more solution for photographers. It's Defrozo: #1 service for photographers. Defrozo looks promising, and it's going to be totally free, which is its main advantage. You can leave your email with them, so you know once they launch!
Join the Conversation
Which 'About Me' pages do you like more and why? Feel free to share your thoughts, ideas and links to your own pages in the comment field below. All opinions are welcome!
I hope these tips and examples were useful for you, so feel free to like and share the post via social media.