Meeting experienced and amateur photographers from around the world gives you the opportunity to expand your skill set, whilst getting inspiration for your future projects. A great way to do this is by participating in photography events and competitions.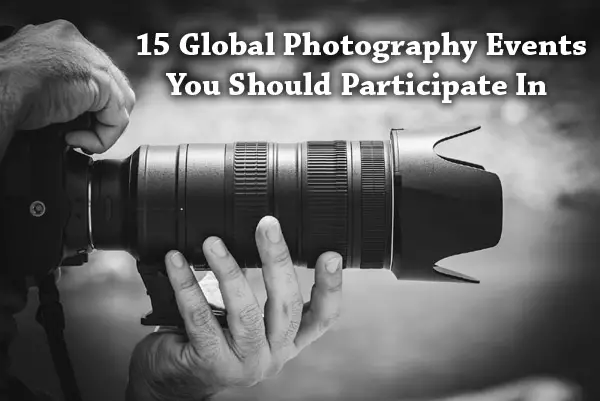 Fortunately, there are countless photography events around the world for you to choose from.
If you're new to the photography scene, visiting photography events is an easy way to gain access to some of the top photographers in the world and learn the tricks of the trade. On the other hand, photography competitions allow you to compete with the pros and test your skills.
Regardless of whether you are an established professional or you're keen to get into the photography industry, these global photography events will help you to expand your knowledge and get ahead in the field.
What Does a Photography Event Involve?
Every photography event is different, however, they usually involve a range of showcases, conferences and activities based around the world of photography. Not only can a pass grant you access to some of the world's top photographers, you can also get an insight into upcoming camera technology and photography techniques.
What Does a Photography Competition Involve?
Photography competitions provide an opportunity for you to showcase your skills and compete against like-minded photographers. These contests come in all shapes and sizes, however, they generally involve submitting a range of your own photography to a panel of experts to judge.
Depending on the size of the competition, you'll have to pick a category to enter based on your photography style or skills-level. This helps to provide a level playing field for competition entrants.
Prizes can range from photography equipment bundles to photography masterclasses and cash prizes upwards of $10,000. Not only this, but your work will be promoted on a global platform, giving you the opportunity to boost your career.
Intrigued? We've listed some of the best events below so that you can get in on the action.
The Photography Show, UK
Dates: 14-17 March  (Annual)
The Photography Show is an annual event that takes place in the UK, and next year it will be held at the NEC in Birmingham.
At The Photography Show, you'll experience inspiring talks and exciting demos, and you'll be able to share your passion with hundreds of photographers, videographers and filmmakers all under one roof. This event is suitable for all ages and abilities, making it the ideal choice for budding photographers.
The Photography Show is also supported by some of the world's leading photography publications, such as Digital Photographer and Photoshop Creative.
NPPA Best of Photojournalism, International
Dates: Ends 2nd February  (Annual)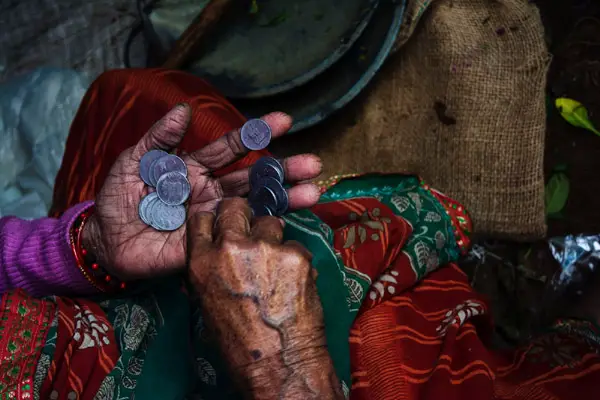 The NPPA's (National Press Photographers Association) best of photojournalism competition is an established event that takes place every year. Top tier photojournalists submit their work to be judged at this prestigious event, and there are four main divisions that you can win in including:
Still photography
Video
Online visual journalism
Editing
These categories are then divided into over 100 subcategories encompassing everything from video editing and picture editing to sports photography and docuseries. However, there is a list of specific rules and guidelines that you must follow in order to enter.
Amateur Photographer of the Year, International
Dates: March to December  (Annual)
Now in its 28th year, the Amateur Photographer of the Year (APOY) competition brings together the work of thousands of talented photographers from across the globe.
'Amateur' in this context does not mean that you are inexperienced or a novice in the world of photography. Instead, the APOY team defines 'amateur' as someone who makes less than 10% of their annual income from photography or photographic services. So, if this applies to you – go ahead and enter!
You can win in a range of categories, but each stage has a different theme, so make sure you study the brief carefully before submitting your work. The overall competition winner will receive £2000 to spend on the Sigma products of their choice.
Format Festival, UK
Dates: March to April  (Biennale)
Format Festival is comprised of events like open-calls, events, talks and classes for beginners and experienced photographers. The event was established back in 2004 and still draws over 100,000 visitors from across the world.
One of the main advantages to visiting the Format Festival, is that you can have your photography portfolio appraised by experts in the field at one of their portfolio review sessions. This gives you the opportunity to get feedback from established photographers, which can help you further your career.
The festival is currently in it's off-year, but the Format team are still working round the clock to provide professional events for photographers. They're currently working on an African-focused exhibition, which will be held April to June 2020 in Derby. Then, the main festival will return to the city in 2021.
Singapore International Photography Festival, Singapore
Dates: September to December  (Biennale)
Each Singapore International Photography Festival (SIPF) event has a different theme, giving you the chance to experience new styles of photography every time you visit. The festival only takes place every other year, however, it's definitely worth a visit to experience some of the talent that Singapore has to offer.
The 2018 SIPF event was host to a prestigious jury panel of global photography professionals, including Louise Fedetov-Clements and Alejandro Castellote. In addition, over 20 guided tours, talks and film screenings were held at the event.
Miami Street Photography Festival, USA
Dates: 5-8 December  (Annual)
This celebration of street photography showcases the best of the best when it comes to this gritty genre. Here, you can experience some of the world's best photographers work in the spectacular city of Miami – what's not to love?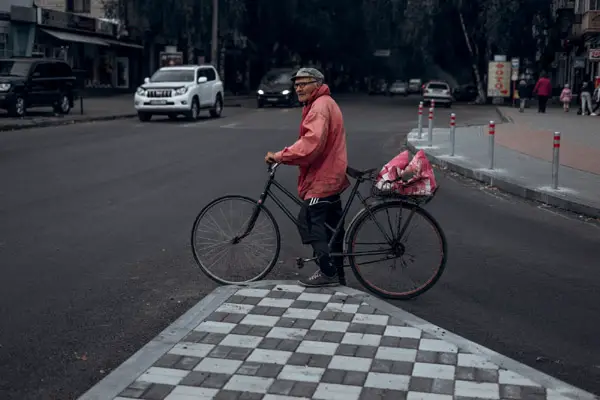 Street photography involves catching candid moments in an interesting way. This genre of photography is supposed to reflect the highs and lows of daily life and street culture on the whole. If this is a genre that you're interested in, this festival is one of the best places to go for inspiration.
This event is comprised of several contests, workshops and guest speakers, all jam-packed into 3 days. This gives you the opportunity to immerse yourself into the world of photography, whilst getting tips and tricks from leading photographers.
Festival of Ethical Photography, Italy
Dates: 5-27 October  (Annual)
Ethics is a prominent issue in photography and there are several ways that ethics can be compromised. No matter whether it's image theft, consent or photo manipulation, ignoring ethics can harm your credibility as a photographer, so it's important to be mindful of what is appropriate.
The Festival of Ethical photography aims to tackle this by analysing the delicate relationship between communication, ethics and photography. The event is open to visitors worldwide and consistently attracts crowds due to its excellent exhibitions.
Tokyo International Foto Awards, Japan
Dates: Competition Open  – Ends October 31st (Annual)
An esteemed jury of photographers judges photography submissions from around the world and puts them in touch with Tokyo's creative community. There are ten main categories, which include:
Advertising
Architecture
Book
Editorial
Events
Fine Art
Nature
People
Science
Portfolio
Similarly to the NPPA competition, these categories are divided into several subcategories that you can enter too. No matter whether you're an avid medical photographer or an experienced animal photographer, you'll find a category that suits your photography style with ease.
Take a look at some of the previous photo award winners for some inspiration.
Baie-de-Saint-Brieuc Photo Festival, France
Dates: 17 October – 17 November (Annual)
This is a free event that gives people of all walks of life access to diverse cultural photography. The event has been running for over seven years, however, each year develops on the last, providing more diverse photography than ever before.
The exhibitions aim to kickstart conversations about topics that aren't generally covered in mainstream media. The event is also free for all and takes place over seven days, giving you several chances to visit the festival and see what type of content is on offer.
Not only this, but the festival is set upon the scenic backdrop of Saint-Brieuc in Brittany, France. This gives you the opportunity to test your landscape photography skills whilst visiting the festival.
Medium Photo Festival, USA
Dates: 17-20 October (Annual)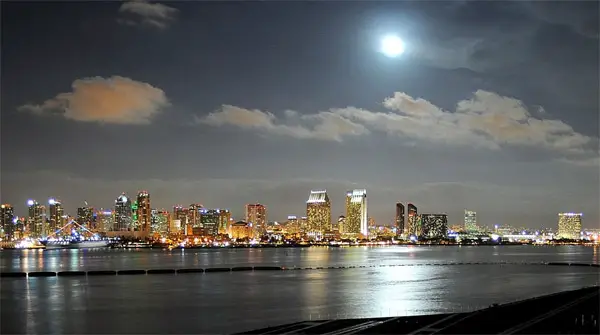 The Medium Photo Festival takes place annually in the culturally-diverse city of San Diego. The event was kickstarted in 2012 by renowned artist, Scott Davis, however, since then it has grown into the successful event it is today.
This four-day photography event that is dedicated to educating aspiring photographers through workshops and lectures, whilst encouraging innovative photography. Just like the Format Festival, Medium also hosts portfolio reviews. This gives aspiring photographers the chance to get professional feedback on their work.
The organisers behind the festival also run immersive workshops throughout the year. You have to pay to take part in these workshops, but you get the opportunity to work closely with established photographers like Douglas Stockdale and get invaluable advice you can't obtain elsewhere.
International Madrid Photo Fest, Spain
Dates: 4-7 April  (Annual)
Unlike the other festivals in this list, the International Madrid Photo Festival delves deeper into the world of fashion, photojournalism, advertising, post-production and authored photography fields. It is comprised of a selection of guest speakers, workshops and exhibitions aimed at inspiring the next generation of photographers.
Ticket prices start at 250 euros for the full four-day event, whereas, day passes are 120 euros each. With the calibre of talent on show at the event, both prices give visitors the maximum possible value for money.
Abuja International Photo Festival, Nigeria
Dates: 14-18 October (Annual)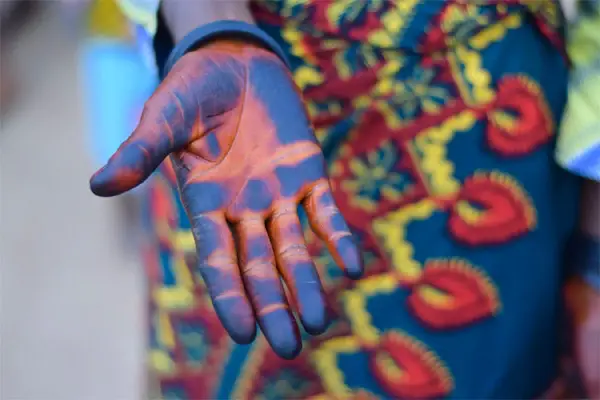 The Abuja International Photo Festival is one of Africa's leading photography celebrations; bringing together art and photography and promoting them as a tool for social good. The event is open to amateur, mid-level and professional photographers, and it has a special focus on African photography and talent.
This event is perfect for those looking to increase their awareness of African photography, whilst learning more about the complexities of photographing developing countries. The event is comprised of a range of talks on these topics, as well as other skills-based workshops to educate aspiring photographers.
Indian Photography Festival, India
Dates: 19 September – 20 October (Annual)
This is a not-for-profit event showcasing the best of Indian photography in the form of talks, portfolio reviews, screenings and more. Here, you'll be able to hear from some of the world's top industry professionals at in-depth panel discussions, whilst gaining access to some of India's best photography.
Lishui Photo Festival, China
Dates: 8-12 November 2019 (Biennale)
This event hosts 10,000 photographers and encompasses 15 event areas with exhibitions showcasing the best of modern photography from China and around the world.
The Lishui Photo Festival organisers pay close attention to young Chinese photographers and showcases their work in gritty locations such abandoned factories. This allows you to experience the art in an innovative way, whilst immersing yourself into the city of Lishui and its culture.
Lishui is widely considered to be one of the most influential photography festivals in China due to it increasing success over the years. It's display of eclectic culturally-relevant photography makes it a great place to go to appreciate the art of photography and gain inspiration for future projects.
London Photo Festival, UK
Dates: May  (TBC) (Annual)
The theme for the 2020 edition of the London Photo Festival is 'Architecture', however, all genres of photographer are welcome to visit the event and take inspiration from the exhibitions.
The event was initially created to help new photographers display and sell their art for a minimal cost, and today this motto still rings true.
Photographers of all abilities can visit the festival for free and appreciate the work of other talented artists in the field. However, if you want to showcase and sell your work you'll have to pay a small fee.
I hope this directory is helpful to you.  Let me know if you have any additions of your own.
Click this link to learn about ways to get your photos noticed.