Most young photographers are convinced that fashion photography is an impossible dream.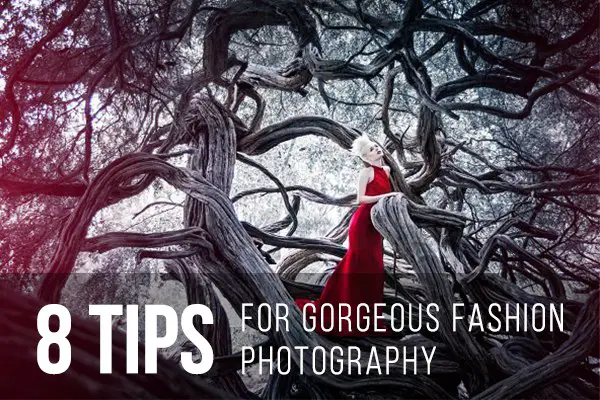 The glamorous international lifestyle, the huge audience, the awe-inspiring photoshoots and the high-paying checks are only some of the reasons why this sought-after profession seems inaccessible. But while there are no easy checklists or sure-fire plans to ensure your success, there are certain small steps to bring you closer to your dream.
Aspiring photographers may believe that it's all about the composition and the technical aspects, but the truth is that fashion photography is much more than just getting an image that is technically flawless. There are certain things that may still fall through the cracks especially when you're focusing on getting the mechanics just right. So here are some tips to help you with your transition:
1. Prepare Your Concept before the Actual Shoot
There is no such thing as over preparation, especially when you're new to the scene. Inspiration isn't something that appears just when you need it most.
In fact, you'll most certainly be too concerned with every other detail connected with the shoot to focus on what you are trying to achieve. So prepare your concept in the days preceding a shoot. Devour books on lighting, make-up, styling, hair, posing and editing and take the time for this multitude of information to be processed and organized in a coherent way.
Are you photographing male or female models? What is the purpose of this particular shoot? We each have our creative process, however, certain steps help crystalize ideas and give you a clear picture of where you're heading.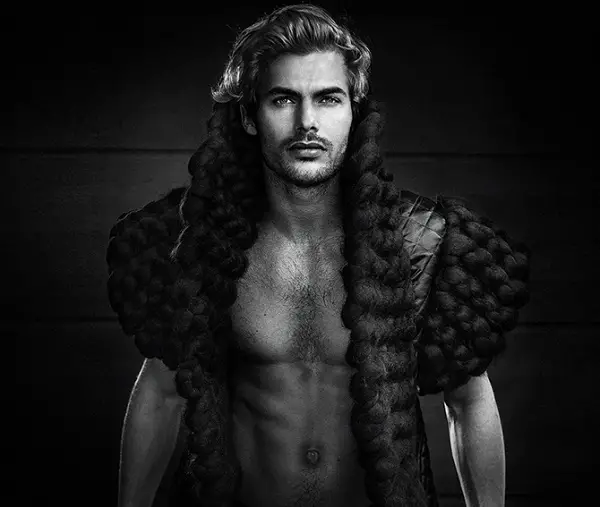 2. Remember Whose Concept is Being Brought to Life
Fashion photography is a collaborative effort and while everyone is an expert in his or her particular field, it is your vision that is being conveyed. Make sure to be involved in the entire creative process.
Accept suggestions when they better portray your concept, but never relinquish control over the photoshoot because it will transcend the lens and create a disconnect observable in your pictures. Directing the models and providing a sense of coherence in all aspects of the shoot (from outfits to make-up and styling) isn't the easiest of tasks. And you require authority to do so. So again, preparation is key.
Play out the shoot in your mind, consider all aspects, from clothing to directing and on site, communicate your desires in a calm and coherent way so that everyone involved can be aware of what you wish to achieve.
3. Be Open to Experimenting
Each shoot is unique, so feel free to experiment with every aspect of the creative process. Find the perfect angles, move around and continue shooting with each step to ensure that you find the perfect shot and not the other way around.
Creating the perfect shot also involves correctly directing the models you are working with. It's true that there are certain models who are a photographer's dream: they perform perfectly without any guidance and seem to be in sync with your wishes. Then again, you may be faced with less perfect scenarios.
Make sure that even when models don't need direction, they are still in accordance with your vision. If not, make the necessary adjustments.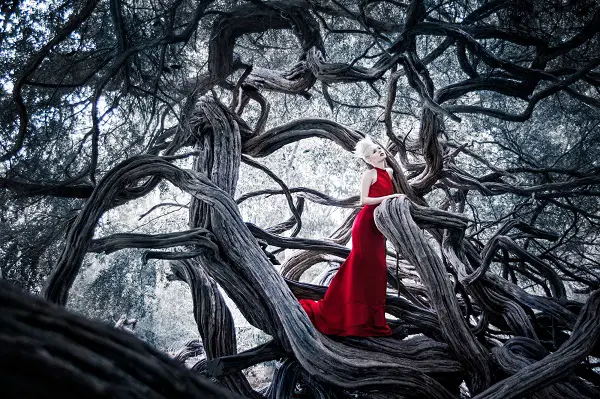 4. Find the Perfect Team
Successful photoshoots are the result of fruitful collaborations among teams of professionals. The more complex the shoot is, the better team you will need. Photographer Von Wong highlights the necessity of expert teams, especially when attempting complex photoshoots, such as his underwater shipwreck project, where safety divers replaced photo assistants.
Of course, most of your photoshoots won't be underwater, but that doesn't mean that you won't need a competent team to aid you during the shoot.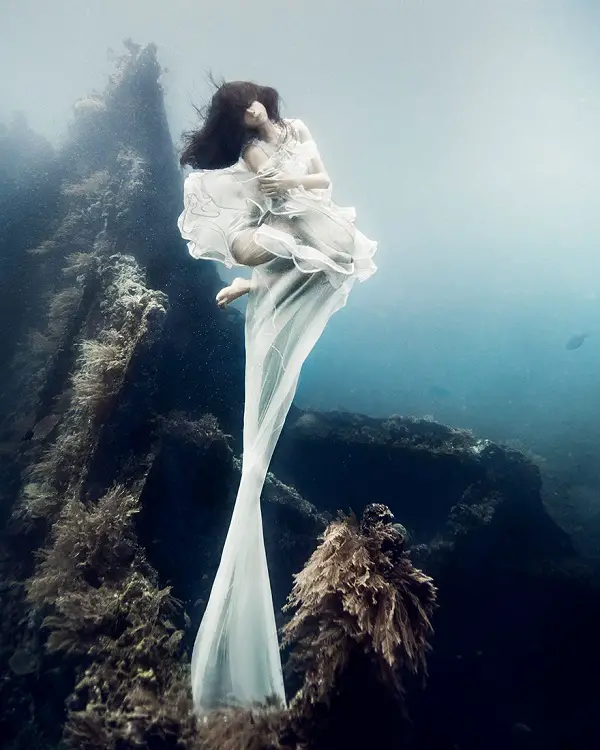 5. Begin with Studio Shoots and Move up as You Go
Studio photoshoots are the ideal starting situation for upcoming fashion photographers because they allow you to control lighting. Analyze the environment and search for unwanted shadows before the shoot commences. Consider using separate light meters instead of the one in your cameras for better readings.
Once you get comfortable with the hustle and bustle of a shoot, you can consider other environments to add context and depth to your vision, because you will be able to concentrate on essential aspects rather than just focus on the shoot itself.
6. Post-Processing and CGI Integration
Certain photographers, such as Jean Yves Lemoigne, have been taking their work to whole new levels by adding to an already superb image. His mind-blowing CGI integrations have shown that computer generated imagery doesn't only belong in movie theaters. Integrating great CGI into fashion editorials can set you apart, especially when you bring something revolutionary to the table.
Other photographers have also attempted to produce editorial-worthy photographs with the help of CGI integration. Mike Campau's work is an excellent starting point and could help serve as a starting points for concepts you may have already thought out.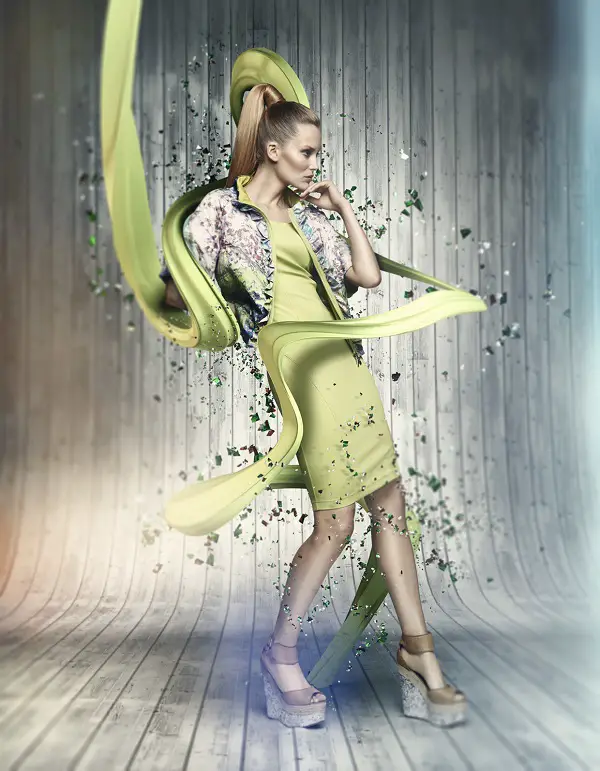 7. Aim for Constructive Collaborations
Many experienced photographers decide to collaborate in order to push their concepts further and further. Discussing your vision and photoshoot ideas with experienced peers can help you achieve the edgy and unique style that you are going for.
Pony Lott and Brett Seamans have gotten so accustomed to their collaboration that they have become one of the most respected photography duos in New York.
8. Be Daring
At first, it's difficult to believe in yourself, but you require confidence to keep moving forward. From daring to break the rules from time to time (even when it means playing around with incorrect lighting) to allowing certain projects to not be as successful as you would have wanted, every single step is part of the process.
Don't be afraid to get certain things wrong, don't think about all the possible disasters that could possibly happen during a photoshoot and never stop shooting. Your creative energy has to keep flowing and your photographic brain requires constant nourishment. This doesn't mean that you have to attend professional shoots all the time.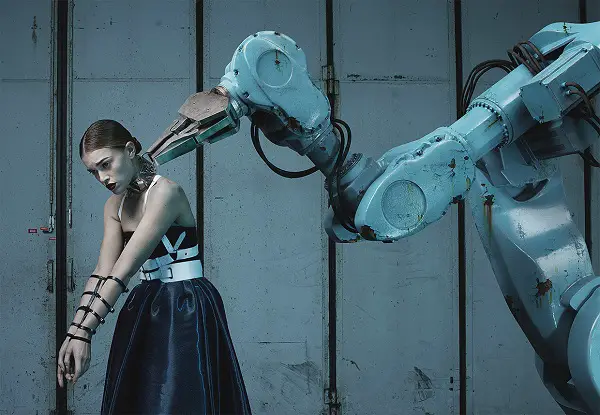 Breaking into the business may not be easy but it is possible. It involves continuously expanding your photographic skills as well as ensuring that the utmost care and attention goes into each individual shoot. So be confident, continue improving and you're well on your way.