Halloween is near enough and it draws nearer every day, every hour and every minute. So we want to ask you are you ready for the celebration? This post is the second article on Halloween-related topic. It includes 20 free vector cliparts which would be a good decoration for any postcards, emails, photos, websites, etc.
Last Friday we published the post with a collection of free Halloween Photoshop brushes which was the first one of Halloween-related freebie selections from PhotoGalleryCMS. And today we gladly offer you a new portion of free tools that, we hope, will be useful for you on this Halloween eve.
Black and White Clipart for Halloween
Black silhouettes are extremely popular design trends at all times. They are very versatile decoration elements for almost anything. So take a look at these black and white vector cliparts. All of them are absolutely free of charge, so you can download them right now.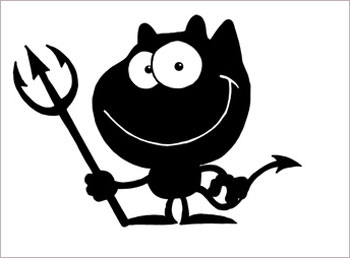 * * *
… Continue reading Free Vector Cliparts for Halloween Designs